Sam Schmidt to Help Unveil New Hand and Foot-Free Corvette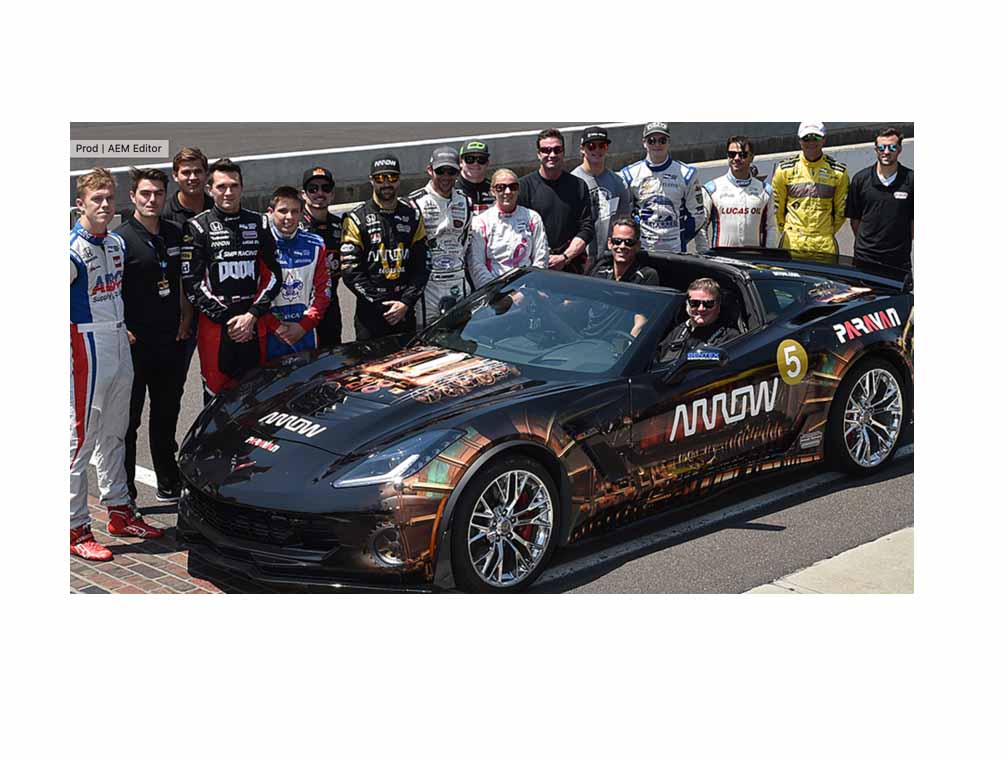 Sam Schmidt, a strategic investor of BraunAbility and owner of Schmidt Peterson Motorsports, is a racing legend who became a quadriplegic after a racing incident. For many people, this would mean the end of their racing career, but that may not be the case. The Indy car in Schmidt's home may not be just a token of the past for much longer.
Schmidt made a special debut on the Indianapolis Motor Speedway in a grand way: behind the wheel of a black 2014 Corvette C7 Stingray. As you may have been able to guess, this is no ordinary Corvette. This Corvette represents a series of technological breakthroughs that allow someone to drive without the use of hands or feet.
For someone like Schmidt, this is a dream come true. It is called the SAM Project — semi-autonomous motorcar.
"Just use my head," said Schmidt, a former Verizon IndyCar Series race winner. "Some would say it's the first time I've done that."
This Corvette is like nothing else on the road. Through a collaboration among Arrow Electronics, Ball Aerospace and Technologies Corp., Falci Adaptive Motorsports and Schmidt's IndyCar team, Schmidt Peterson Motorsports, it is nothing short of miraculous.
Four sensors on the headgear transmit information to infrared cameras on the dashboard. Head tilting dictates steering and acceleration in 10 mph increments. A bite sensor slows the car. GPS technology prevents movement within 1.5 meters from virtual curbing and within a 10-meter steering width. If all that fails, engineers can take over the car.
Schmidt has been practicing with the vehicle, and the drive will be its first public appearance. Schmidt averaged 100 MPH during his laps around the Indianapolis Motor Speedway. Schmidt was a long-time Indy car racer.
Sam's father, Marvin, was a racer as well, so who better to pilot this technology than someone with racing in his blood?
This technology represents the future of mobility for people living with a disability and may be the key to true mobility freedom for all.
It goes without saying that we are eager to see Schmidt race around the track once more, changing the mobility world in his wake.