309,000 Miles of Reliability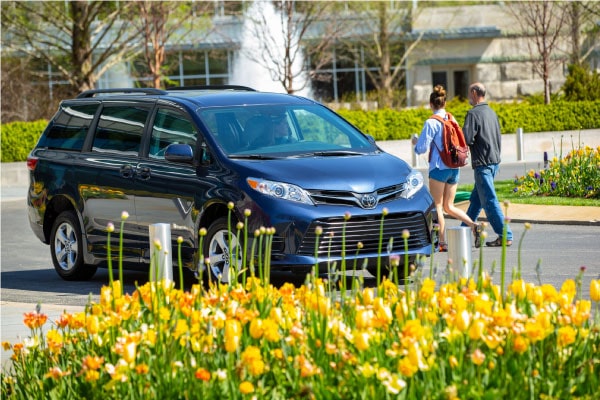 The Reliability of a Wheelchair Van by BraunAbility 
309,000 (and counting). That's how many miles Steven Ray of Dallas, Texas, has put on his 2000 Dodge BraunAbility wheelchair accessible van in the past decade or so. We heard this staggering number from our friends at United Access in Dallas, who have gotten to know Steven, not just because of the hundreds of hours he spends volunteering for local (and not-so-local) disability causes...but also because he happens to have a rather incredible BBQ sauce recipe (which he shares with the dealership by the gallon).

Listening to Steven's work through his laundry list of volunteer and extracurricular activities, you have to remind yourself that he's done all of this while living with a C7 spinal cord injury for nearly three decades. In 1984, his entire family was involved in a vehicle accident. Everyone else -- his wife, two sons, and his daughter -- were fine, all except for Steven. He was sure he'd broken both of his legs, and he asked his wife to pull off the luggage that had fallen on him during the crash. She did, but he couldn't feel a difference. "That's when I knew it was something more," he said.
Like so many SCI survivors, Steven had led an extremely active life. An active-duty member of the Navy, he'd traveled around the world and was on leave with his family when the accident occurred. Afterward, he put all his energy into rehabilitation and focused on finding what he could do...not worrying about what he couldn't.
"You have to readjust and adapt," he says. "It may not be the way you always did it, but you can still get it done."
Turns out, what he could do is quite a lot. Not only is he a devoted family man, but he holds several leadership positions in the PVA Lonestar Chapter and is a member of the group's Wheelchair Color Guard. As a quad, he can't fire a rifle, but he calls out commands and presents the colors. He volunteers annually with the Homeless Stand Down, a committee that offers goods and services to the homeless, from food to clothes to haircuts. He also heads up the "transportation department" at his church, picking up wheelchair users for services in his wheelchair van, or providing accessible transportation for visitors who fly into the airport for a convention or special service. All of that topped with being the road chef for a traveling wheelchair basketball team, which has taken him from Alaska to New York to Puerto Rico, and it's easy to see he's found his new way of doing things.
While the miles have accumulated on his accessible vehicle, he's had only a couple bumps in the road, namely flat tires ("Thank goodness for Triple-A," he laughs). He swears by two words to keep his van running smoothly: routine maintenance. He takes his conversion into United Access two times a year for inspection. And, of course, he changes the oil regularly. "It truly makes a big difference," he says. "Things last longer when you care for them. It's that simple.
When people ask him about his wheelchair accessible vehicle, he's always happy to show them the features that make his independence so effortless. "Kids especially love to check it out," he says. "The automatic ramp is a real 'wow' factor, and the questions never stop."
These days Steven is driving a 2009 Toyota Sienna wheelchair van - and with 80,000 miles, this van like new! He's been committed to the BraunAbility brand ever since meeting a Braun representative at a dealership years ago. Steven pointed out a noise his van was making, and the rep was on the ground, under the van, determined to figure out the problem. He found the answer, personally called for the part, had it shipped and paid for the replacement. "He personally took it to heart," said Steven. "I've been impressed with Braun ever since."
He promises a visit to corporate headquarters in Winamac when he comes through Indiana next. We're hoping he brings a batch of his Uncle Ray's BBQ sauce...just one more side project he's added to his busy agenda. It's been a pleasure to get to know Steven through the United Access team. We're sure they'll be keeping him in check and on the road for another 300,000 miles before he moves on to his next BraunAbility vehicle!