BraunAbility Customer Wins All-Star Award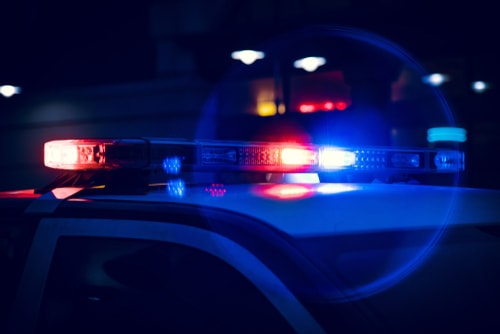 BraunAbility Customer Gets Special Recognition
Like many of our customers, Officer Bill Weigt had never heard of BraunAbility or considered owning a wheelchair van until his life changed in a split second.
On December 17, 2006, Weigt was called to the scene of a drug deal gone bad and quickly found himself caught in the crossfire between two drug dealers. He remembers seeing a muzzle flash and then hitting the ground. Weigt tried to get up but had to be pulled from the line of fire by fellow officers who risked getting shot themselves to bring him to safety. Weigt was in a coma for three days. A bullet had missed his bulletproof vest and hit his ribs and spinal cord, leaving him a paraplegic. Doctors told him he'd be hospitalized for a year and that he'd never go back to work. But he wasn't ready to give in so quickly. Just 30 days after the shoot-out, Weigt was released and allowed to continue therapy through an in-house service.
Officer Weigt was determined to regain as much independence as possible in his personal life and his career. The first step was finding a vehicle. He visited Handicap Vehicle Specialists and quickly found the perfect wheelchair van - a 2006 Chrysler BraunAbility side-entry wheelchair van - and it was in his driveway in just two weeks.
Shortly after, the Peoria Police Department asked Bill to come back to work as a detective in the robbery division. "I don't run as fast as I used to," he jokes, "but I'm still in the field and loving my work." Weigt's courage and determination inspired not only his fellow officers but the entire country as well.
In 2009, viewers voted Weigt to receive America's Most Wanted All-Star Award for his strength and perseverance in the face of tragedy. He earned the award over 500 other nominated officers and received $10,000 as well as an All-Star weekend at the NASCAR SPRINT Cup Series All-Star Race.
Aside from his work as a detective, Bill also coaches a youth football league, so he depends on his wheelchair van to get him to practices and games as well. In fact, the accessible vehicle just hit 81,000 miles at the time of this writing! He's also given more than 20 motivational speeches at organizations and schools in the area.
Congratulations to Bill on his award and for his service to Peoria, both through his work and volunteer efforts. We're proud to be a part of his work and community service!