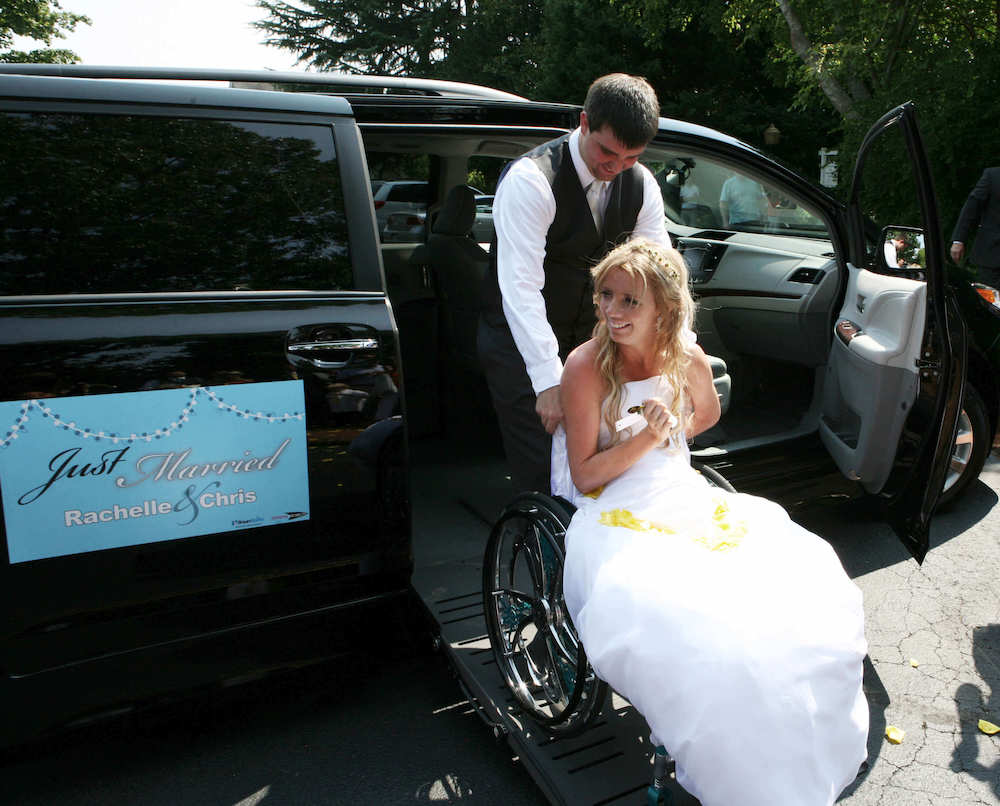 A bride-to-be is left paralyzed just days before her wedding. Her story of life and love made national headlines.
Rachelle Chapman (then Friedman) was a young woman happily engaged to the love of her life. A month before her wedding, Rachelle and her bridesmaids were celebrating in the form of a bachelorette party when a late-night swim went awry. A friend pushed her playfully into the pool, but Rachelle struck her head on the bottom of the pool, breaking her neck and instantly paralyzing her.
Rachelle's story went viral and many national news outlets covered her tragic accident and road to recovery. Though the wedding was postponed because of her ongoing therapy, Rachelle and her fiancé did eventually marry and now, years later, they have a young daughter together. The young couple received a BraunAbility van as a wedding gift to help them adjust to their new lives. Rachelle now acts as an advocate for the spinal cord injury community and seeks to educate and motivate people on how to strengthen their personal relationships and what it's like to be a disabled mom.
Rachelle has turned to adapted sports as an outlet and is especially active in her wheelchair rugby team. She said in an interview, "I've learned that even if things do change, you can still make your world perfect. It's just extremely different; we do everything differently now."
Watch a recap of their beautiful wedding day here.