It Takes a Village - The Josh Fugate Story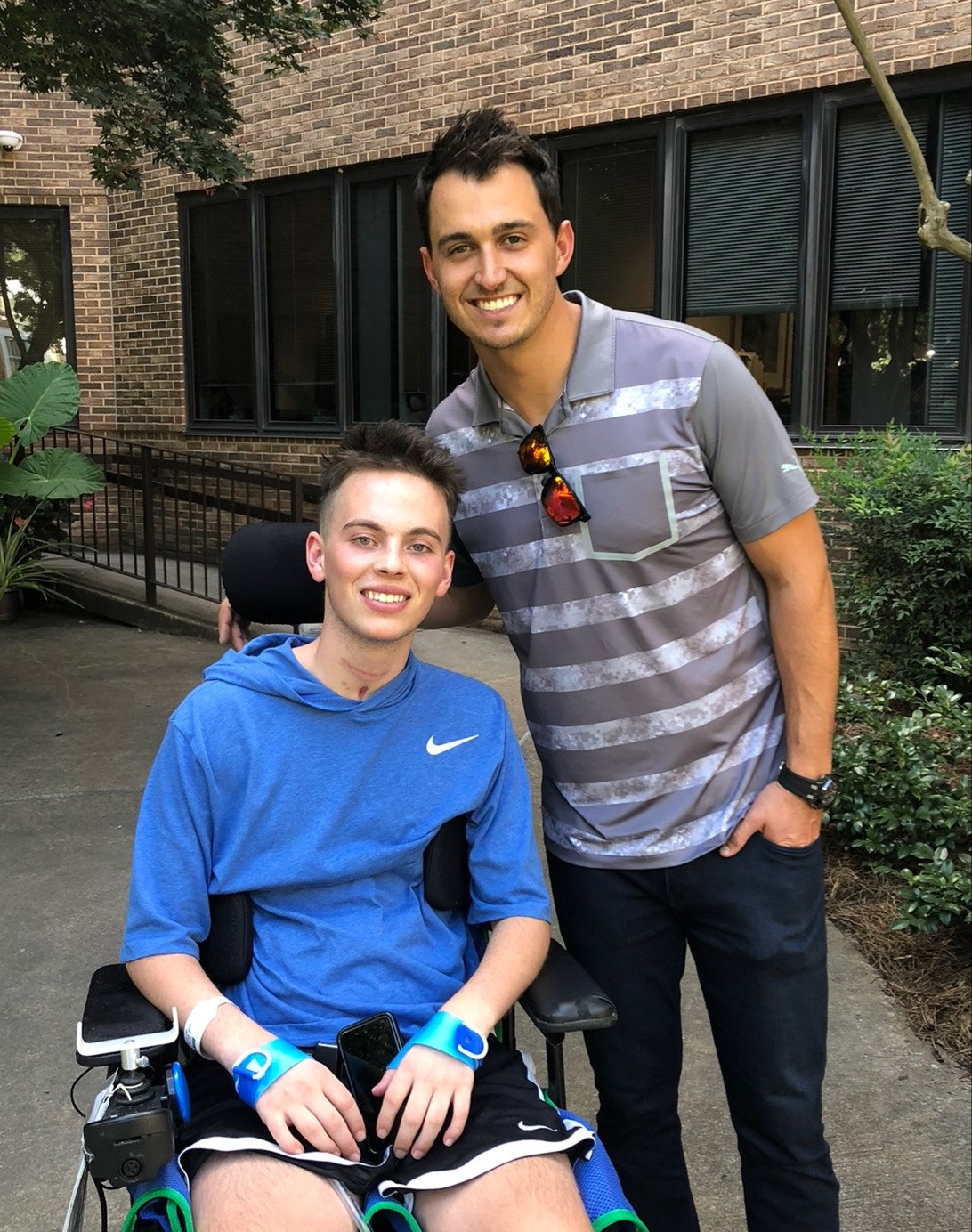 Josh Fugate's BraunAbility Owner Journey
Josh Fugate is a 21-year-old quadriplegic from Fishers Indiana. Josh had a spinal cord injury when he was 18 years old, right after graduating from high school. As a result, Josh was forced to adapt to a new style of living. One of the major changes was transportation.   
While recovering in a spinal cord rehabilitation hospital in Atlanta Georgia, Josh's father had to stay back in Indiana to continue to work. Josh's father worked for a Japanese automotive company at the time that goes by the name of Keihin.   
Keihin is a sponsor of the RLL racing team that performs in the IndyCar series. After Josh's injury, a peer of his father within the company had reached out to the contact they had at the RLL team to explain the situation about what had happened to Josh. During that conversation, it was revealed that while Josh was in Atlanta Graham Rahal, a driver for the RLL Racing IndyCar team, was going to be in Atlanta at the same time doing some practice runs on a local test track in Atlanta.   
Graham decided he wanted to reach out to Josh's father and ask if he could visit Josh in the rehabilitation center. After confirming with Josh's father and smoothing out logistics, Graham then was able to meet up with Josh and Josh's mother. They gave Graham a tour of the facility and spent a few hours getting to know one another.   
Minutes after Graham left the rehabilitation center he was calling Josh's father. Graham said he was very moved by the outlook and attitude Josh still had considering the circumstances and felt like he could help Josh in some way.   
This led to Graham getting into contact with Sam Schmidt and Zach Estes. Graham connected with Sam regarding BraunAbility and the conversion portion of a vehicle and Zach Estes about the actual vehicle itself.   
With assistance from the Estes family, Josh was able to purchase a van at a discounted rate. On top of that, because of Graham Rahal's foundation and the generosity of Sam Schmidt, Josh's van conversion was covered and able to be converted by BraunAbility.   
Josh went on to say how much the vehicle has added independence into his life. Although he can't drive it, it provides him with the opportunity to go out with his family and friends.   
"The van essentially allowed me to finally get my social life back after my injury. Without it, I would most likely be stuck at home up to nothing. I use it to get to class, friends' houses, and just out and about with my family. I seriously don't know what I would do without it," Josh said when asked how the van has affected his life.