Head Coach of Team USA Wheelchair Rugby Team Trusts BraunAbility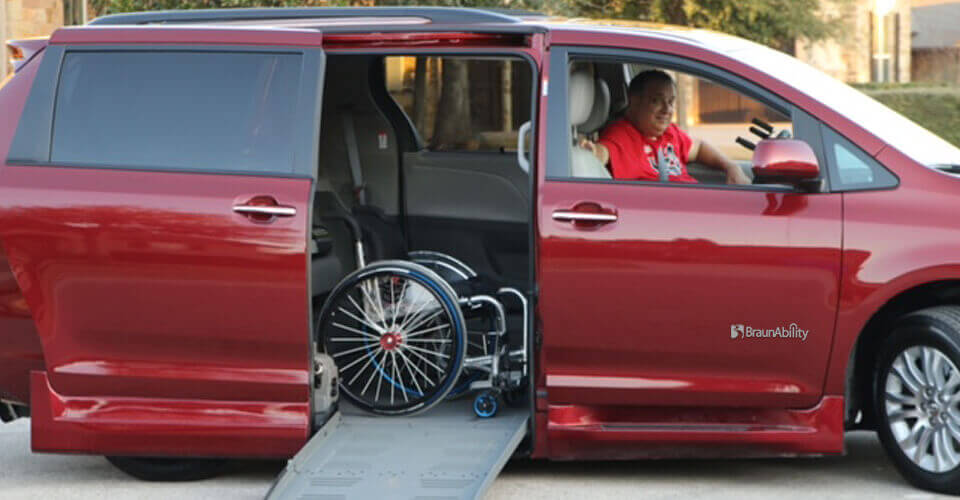 "I used to say rugby was my everything. Rugby was my identity," said James Gumbert, who most people know as "Coach," the head coach of the Team USA wheelchair rugby team.
Team USA took home silver at the Rio Olympic games in 2016 after what is now being called by critics and fans alike one of the greatest games of rugby ever played. Coach is passionate about rugby and about his team. But his real passion in life, much like BraunAbility, is changing lives.
One memory comes to mind for Coach when thinking back on the legacy he is building. It's the story of Austin.
Wheelchair Rugby's Unlikely Hero
Austin broke his neck when he was in high school in Seattle. Coach got a call one day and heard Austin on the other end of the phone. "Coach," he said, "I want to play for you." Coach told him if he could get to Austin, Texas, he was more than welcome to join the Texas Stampede rugby team. Wheelchair rugby was gaining in popularity after the release of the film "Murderball" in 2004, and Coach had seen his team grow from six people to 22 people in the span of three months. The interest was there, but Coach didn't really expect to hear more from Austin until the day he rolled into the gym.
He said his parents had moved for work, but also so he could be closer to playing rugby. Coach laughed at the memory. "He was just all arms and legs. He looked like a giant baby giraffe."
But no one could tell him he didn't have heart. He would drive six hours from Witchita Falls for practice in Austin. They would run drills and scrimmages, and it was clear his twiggy arms weren't yet used to moving him around in his manual chair. When the team pushed a mile, Austin's time was abysmal. Coach encouraged him and helped him grow as an athlete. In just three months, Austin shaved 11 minutes off his mile time.
Austin's first makeshift "jersey" was a T-shirt with two pieces of electrical tape on it: No. 11. In a game where their team had a substantial lead, Coach asked Austin if he was ready to get in the game. Austin replied, "Coach, I'm always ready."
On the first play, Austin was passed the ball and scored easily. Everyone's mouth was on the floor. Everyone had misjudged this baby giraffe, and this event wasn't isolated: Austin was able to break away from the pack and score time and time again. "The team went crazy," Coach said. "They did everything but 'Rudy' this kid on their shoulders off the field."
Austin's father came up to Coach at the end of the game with tears in his eyes. "Coach, you gave me my son back," he said.
Better Than An Olympic Medal
"There was never going to be an Olympic medal or award I could win in the world that would mean more to me than hearing that," Coach said. "What you do kind of 'Forest Gumps' its way through the universe. We as people are given incredible gifts to help others...every day, I pray to God to give me the ability to help someone."
As the head coach for Team USA wheelchair rugby and a father to twins, Coach has many opportunities to impact lives for the better. As far as BraunAbility is concerned, we are just glad Coach trusts us with his mobility.
"I really know you guys aren't going anywhere," Coach says. "You'll stand behind what you do." And we will stand behind who we serve. Thank you for your dedication to service, Coach, and we look forward to returning the favor.