First Entervan XT Owner is eXTra happy!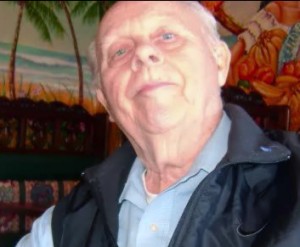 For 74-year-old Gordon Wanamaker, the Entervan® XT wheelchair van has been a long time coming. As someone who sits quite tall in his power chair, he has spent nearly 60 years ducking in and out of vehicles. When Mike Neher of Performance Mobility told him that BraunAbility was developing a new handicapped van to accommodate taller individuals, Gordon put his name at the top of the sales order list - literally. When Gordon took delivery of his Entervan® XT this summer, he became the first customer to own BraunAbility's newest addition to the fleet.
Gordon suffered a head injury in 1950 - nearly 60 years ago - that left him paralyzed on his left side. It's been nearly 60 years since his injury, and this past year he began looking for a wheelchair van that would make traveling easier for him and his wife. Up to this point, the couple had owned cars and needed help transferring in and out of the vehicles, not to mention loading and unloading his wheelchair.
When Gordon went to see Mike Neher, a wheelchair user himself, at Performance Mobility about accessible vehicle options, he actually test-drove Mike's personal van. "I tried out Mike's van, but I had to duck my head to get in and out," said Gordon. "That's when he told me another alternative would be coming soon."
That alternative, of course, was the Entervan® XT. With over 56" of sliding door clearance and a lower, more wheelchair-friendly ramp angle, it was an obvious choice for a customer like Gordon, who sits high in his wheelchair.
"It's been WONDERFUL! I can go anywhere I need to go now."
The XT has opened doors to travel opportunities for Gordon and his wife. They recently returned from a vacation just south of Reno, Nevada, and they're planning to visit family (there are five grandchildren and two great-grandchildren between them) in California and Oregon as well.
"It's been WONDERFUL!" exclaimed Gordon. "I can go anywhere I need to go now."
He especially likes that he can drive straight in and out of the van, and there's plenty of room to turn around and transfer into the swivel seat that he drives from.
If you haven't seen just what a difference the XT can make for some individuals, check out the demonstration video below! As you'll see, my dad (who sits quite tall in his wheelchair, just like Gordon), served as a great model to demonstrate what a convenient alternative the XT can be for some wheelchair users. If you think it might be for you, head to your local BraunAbility Dealer to try it out. Anybody else out there enjoying their new XT? Please leave us a comment below!"