Third Spirit of Ability Recipient Honored in Toronto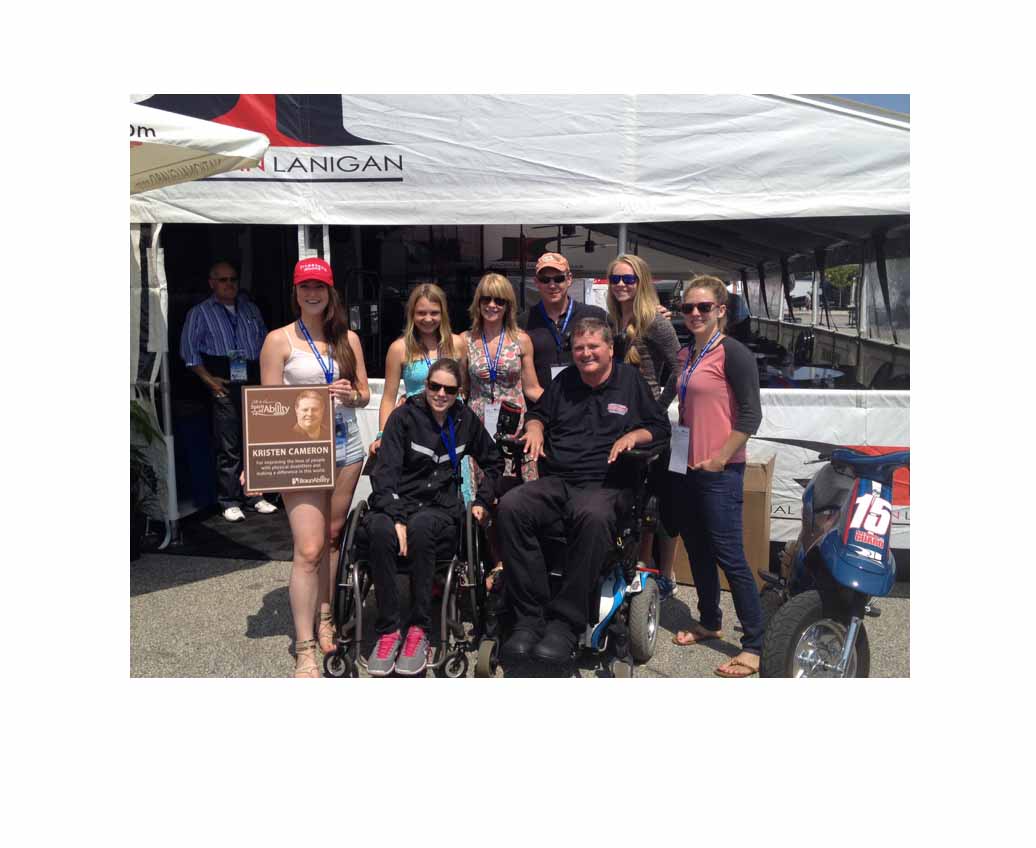 Kristen Cameron, a Charlottetown, Prince Edward Island, native was awareded the Ralph W. Braun Spirit of Ability Award.

Kristen was a grad student and hockey coach in Pennsylvania, and went out for an evening bike ride. While riding, she was struck by a drunk driver and thrown over 45 feet from her bike. The driver was going an estimated 60 mph when the collision occurred. The driver kept going, only to stop to check for damage on his own car.
The incident left Kristen paralyzed from the chest down after sustaining a broken neck, but not even that could keep her down long.
Kristen is the perfect candidate for the Spirit of Ability because she has shown that she is an immovable object. When she wants to accomplish something, she does.
A mere few months after her injury, Kristen was back out and exercising. She has taken up wheelchair racing, rugby, and more. Her service dog, Fido, accompanies her to visit schools and other groups to talk about the dangers of drunk driving. She is also back at school and working to finish her master's degree in Organizational Leadership.
"It's a really big honor to get this award, and I don't use that word lightly," said Kristen. "It's still just surreal to me."
In addition to the award, a $1,000 donation was made to the disability-related cause of her choice. Kristen has chosen Level Playing, an initiative aimed at removing financial barriers to facilitate equitable access for children with special needs attending summer camps with the city of Brampton, Ontario.
The Spirit of Ability award was created to honor individuals who make a notable difference in the lives of people with physical disabilities, often despite overwhelming odds. With a dedication to living a life as an example of ability, we cannot think of someone more deserving of this award than Kristen.
Congratulations, Kristen, and may your spirit of ability shine on in each race, college course, and onward.