Eleven Seconds that Changed Travis Roy's Life Forever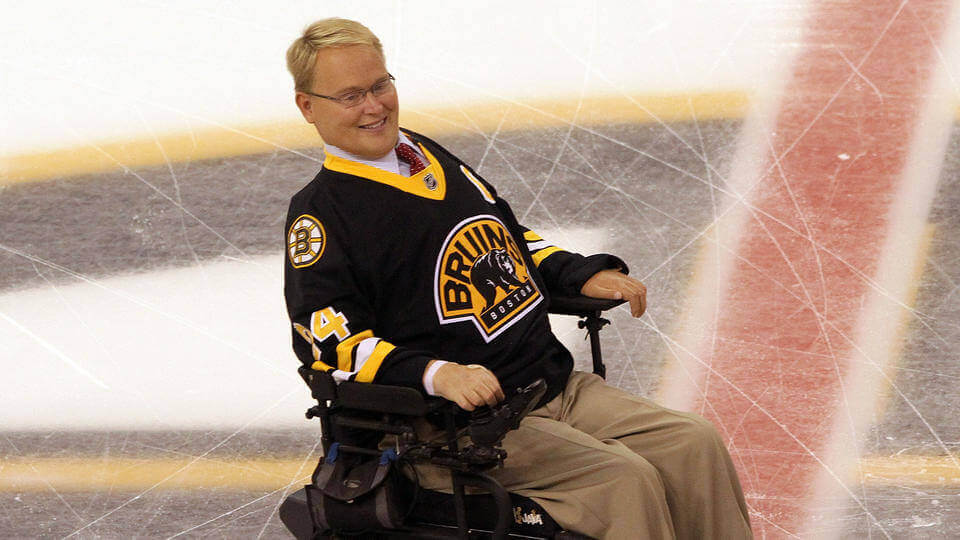 He was on track to be a hockey legend. Eleven seconds was all it took to change his future.
Ever since he was a young boy growing up in Maine, hockey was Travis' way of life. Really, it was a way of life for many young boys in the Northeast. It wasn't enough for Travis to be good: he had to make it to a collegiate team. And not just any team: Boston University's ice hockey team, five-time national champions.
A lifetime of preparation got him on the team as a freshman. But a freak accident would take him off, paralyzed, having only played 11 seconds.
That number remained important to Travis for the rest of his life, but other numbers became important, too. 00, his number when he played for North Yarmouth Academy, was retired in 1998 –the second number to ever be retired. 24, his number when he played for Boston University, was retired in 1999, making Travis the only BU hockey player to have been honored with a retired number. 2.5 million, the amount of money in individual grants his charity, the Travis Roy Foundation, has given to research projects and rehabilitation institutions in North America.
Today, Travis tours the country in his BraunAbility van to public speaking events and tells his story of greatness and of loss. Travis didn't just lose hockey in 1995, he traded out an identity. Who was Travis Roy without hockey? Well, as it turns out, Travis Roy was a philanthropist. His foundation is one of the many that donates its dollars towards funding research to find a cure for paralysis. Aside from research grants, the foundation also gives grants to families who are transitioning into life with paralysis.