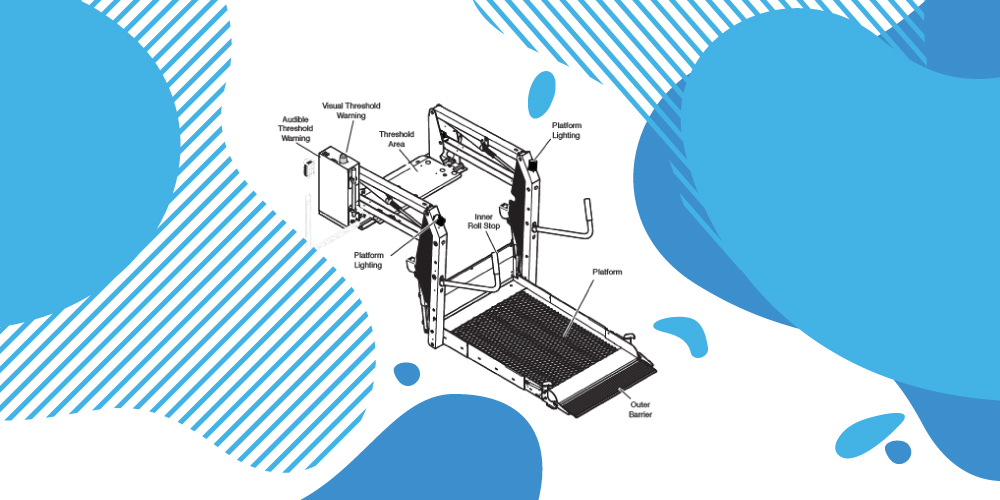 What is NHTSA?
NHTSA is an agency of the U.S. Department of Transportation (DOT), it stands for National Highway Traffic Safety Administration. The National Highway Traffic Safety Administration is responsible for keeping people safe on America's roadways. They do so by enforcing safety standards.
What Does the NHTSA Do for Drivers or Passengers with Disabilities?
NHTSA regulates the modifications made to vehicles used by people with disabilities. NHTSA also regulates special equipment that may be used by disabled passengers or drivers.
What Exactly Are NHTSA Requirements for Wheelchair Accessible Equipment and Vehicles?
FMVSS (Federal Motor Vehicle Safety Standard) #403 is for platform lift systems for motor vehicles. Some of the standards for commercial lifts include:
The platform must be a minimum of 30" wide and 48" long
The weight capacity of the lift must be a bare minimum of 600lbs (Our DPA's are 800lbs and UVL is 750lbs).
The inner and outer roll stop barriers height and strength for retention of the passenger on the platform
An audible alarm and warning light when someone steps or rolls onto the threshold plate when the platform is 1" below floor level.
A pressure sensor that prevents the lift from stowing if it senses 50 lbs. or more on the center of the platform. This prevents the lift from stowing with an occupant on the lift platform. 
The inner barrier must but up/locked while the platform is in operation. This aids with wheelchair retention.
The outer barrier must be up/engaged within 3" of the ground.
The outer barrier must meet defined impact testing for wheelchair retention.  BraunAbility Dual Parallel Arm (DPA) lifts meet this requirement without the use of a handrail belt.  However, a retractable belt can be added per customer request.
The hand pendant must be lighted. 
Do BraunAbility Lifts Meet These Standards?
Yes, every BraunAbility lift sold in the US not only meets, but exceeds the NHTSA requirements! Each lift is certified on the serial tag, "DOT – Public Use Lift."
BraunAbility engineers have also worked hard to design installation kits for OEM vehicles to help our dealers meet the FMVSS #404 standards (which pertains to the installer of the lift and alterer of the vehicle). The installation kit includes a stepwell filler cover to help support the bridge plate if there is a stepwell, bracketry for underneath to help reinforce the floor and nuts, bolts, and washers. The kits can be ordered by BraunAbility dealers along with the lift on the dealer portal.
Why is Compliance Important?
Compliance of the NHTSA standards are important because the safety of our customers is our #1 priority, and it should be yours as well! If you need a installation kit to meet compliance, contact BraunAbility today. 
Commercial Articles and White Papers: