Buying Handicap Accessible RVs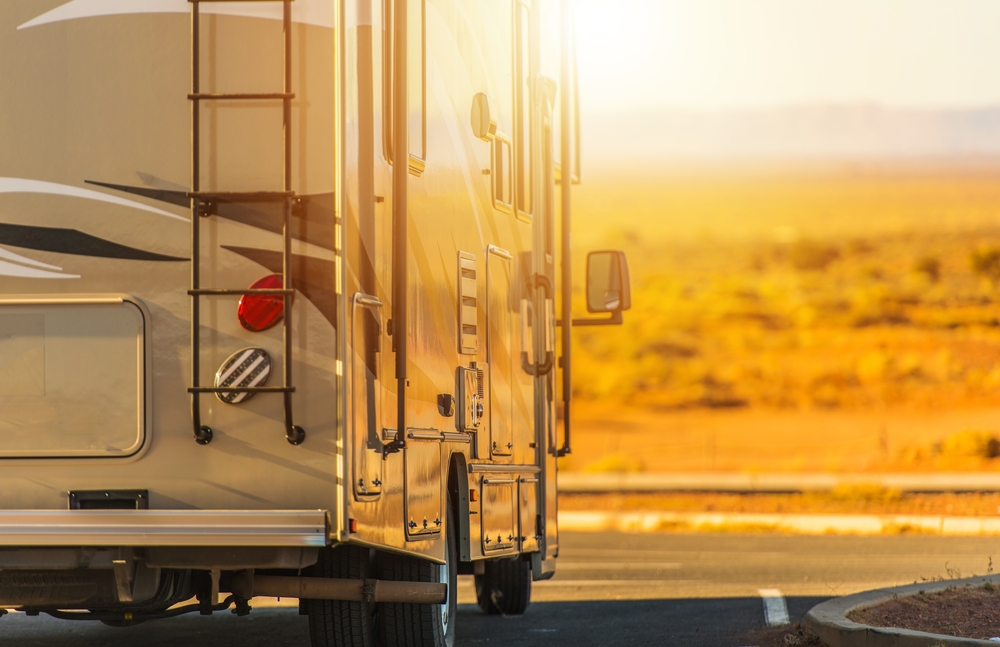 Getting into the great outdoors is good for the mind, body, and overall bonding of everyone involved. Not all RVs are built with disabilities in mind, though, so many are inaccessible. An inaccessible RV can be the difference between an inclusive trip and one that causes extra trouble. 
But how can you know if your RV is handicap accessible? 
You should be ready to ask certain questions (either to yourself or to the seller) when you're looking for your new RV. You need to make sure it's a good fit!
Keep reading to learn about a few questions you should keep in mind when you're looking for your next handicap accessible RV. 
1. How Good is the Entrance Accessibility? 
Many RVs can be modified to include some kind of accessibility entrance for those in wheelchairs, with walkers, or who have limited mobility. 
If you or a loved one that you'll be traveling with has mobility issues, you should ask about accessible entrances. Does this RV have a ramp? What about a wheelchair lift? If not, can those things be installed easily? 
If the answer to these questions is "no", then this might not be the RV for you. 
You can add a great wheelchair lift after the fact if you already have an RV that isn't as accessible as you'd like. Many can carry even larger mobility devices, such as scooters, to ensure that everyone has enough accessibility. 
2. How Large is the Restroom?
Sometimes the restroom in an RV can be small. People with physical (or even mental) handicaps might need more space.
For some, the restroom isn't accessible unless their mobility device can fit comfortably in the space. This requires a few more feet of room than the average tiny RV bathroom. 
For others, they may need a care attendant while in the restroom, meaning two people need to be able to fit in there, if only for a few moments.
It can also be useful to have a shower seat in the restroom for those who need (or want) to remain seated while cleaning. 
RV bathrooms can't be easily modified without completely renovating the inside, so this is something that has to come with the product. 
3. How Wide Are the Pathways? 
Just because you can get into the RV doesn't mean that it's going to be a handicap-friendly experience. If the pathways are too narrow for a mobility device to easily move through, the RV isn't accessible.
Ask about how wide the RV is on the inside, and preferably, see if you can go check it out for yourself. Is your mobility device (or that of your loved one) able to get around inside the RV? 
If you don't have access to the mobility device in question, take measurements before looking for your new RV to ensure that getting around will be easy.
4. How Much Accessible Storage is There? 
Most RVs are pretty reliable when it comes to storage, but that storage isn't always easily accessible.
If you or someone in your life has a disability, you might require extra storage. This can be for mobility devices when they're not in use, for medications and medical equipment, or any "just in case" items that you could need while camping or traveling. 
The storage doesn't only have to be spacious, it also has to be accessible. Are there cabinets or trunks located in an area that can be reached by all members of the family? If all of the storage is high up, it might only be accessible to the able-bodied people on your trip.  
5. Are There Assist or Balance Bars? 
Whether the RV is in motion or not, some assist bars can be helpful to anyone.
That said, they're more essential to those with handicaps, so it's important that they're either pre-installed in the RV, or they're easy to install after purchase. 
Bars should be present in the bathroom, near the toilet and shower. They can also be placed strategically around to help with balance while navigating the RV. 
An RV in motion can destabilize anyone, even those who are able-bodied. Balance bars can help. 
6. Are Controls and Appliances Easy to Reach? 
RVs have a lot of cool technology built-in these days, but if that tech isn't accessible to everyone on your trip, what's the point? 
While this can definitely be modified, often with extension cords or apps, it's most ideal if all controls are accessible right off the lot. Are light switches controlled with a remote, or low enough for everyone to reach them? 
If there are any "smart" features, can they be navigated by someone with the physical or mental handicap that you or your loved one is working with? 
While most appliances are more accessible in RVs than they are in buildings (due to the compressed size), also consider looking into whether or not the refrigerator, sink, and stovetop are going to be accessible to everyone. 
This is a smaller issue, as there are many ways to hook up controls to remotes or even phones, but it's something to think about when you're looking for your perfect RV. 
Handicap Accessible RVs Are Out There!
There are ways to get an accessible RV, but you have to ask the right questions. Handicap accessible RVs might not be as common as the standard-issue ones, but they're essential for a comfortable and inclusive travel experience. 
To learn more about handicap-accessible vehicles, or to see if one of our wheelchair-accessible vehicles is for you, visit our site and check out our inventory. We want to make your next trip accessible for everyone.