3 Reasons to Get a Handicap Accessible Van for a Business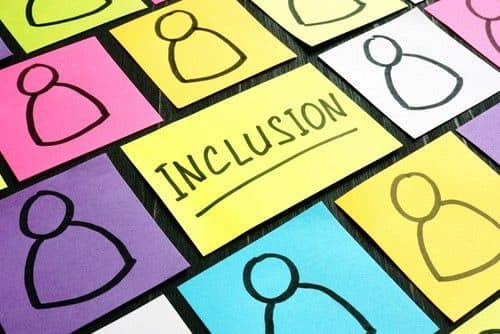 There are many different types of businesses that need to transport both customers and personnel. Shuttle and taxi services come to mind first, as they exist exclusively to taxi people around.
But other businesses that don't specialize in transportation often find they need to drive customers. Many hotels transport customers to and from airports and other destinations. Auto shops often offer to take customers home once they drop off their vehicles. 
In order to accommodate the wide range of customers that your business may serve, it's important to have a handicap accessible van available. If you are interested in getting a wheelchair accessible van for your business, consider these three key benefits.
1. Be Prepared for Any Type of Customer
You never know when you will need to transport a customer who uses a wheelchair.
For example, it could be a customer who is always in a wheelchair and contacts you ahead of time to ensure proper accommodation. Or it can be a customer who has recently been injured and requires a wheelchair. Millions are injured each year, and many temporarily rely on wheelchairs. 
Having wheelchair vans ready to go at your business ensures everyone who comes to you is properly cared for.
2. Accommodate Both Users and Mobility Products
Many individuals who use a wheelchair may be able to exit their chairs in order to enter a vehicle. The problem, though, is that many normal don't have space to also hold the wheelchair.
Wheelchair accessible vehicles contain enough space for both people and their mobility products. Not many people like to be transported somewhere without their wheelchair.
On top of that, a wheelchair minivan can also accommodate ambulatory people, making it a versatile option for your fleet.
3. Save Time and Energy
When you don't have a wheelchair accessible van, it can take a lot of time for individuals to enter and exit the vehicle. It takes time to assist people in the van, ensuring they are comfortable and properly secured. 
Most vehicles don't offer adequate amounts of space around car seats, making it more difficult for caregivers to provide assistance. You also need to fold down and store the wheelchair.
This puts a lot of strain on both individuals who use wheelchairs and caregivers. But using a modified wheelchair van, it's fast and easy for caregivers to help individuals in wheelchairs into the vehicle.
Using a foldout or in-floor ramp, wheelchairs can smoothly enter the vehicle. Secure wheelchair locking systems are easy to use, providing for a safe, enjoyable ride. 
Serve More People With a Handicap Accessible Van
There are nearly three million wheelchair users in the US. That's a lot of people who need assistance when it comes to transportation.
If your company can provide a comfortable and safe solution, you will have an advantage over most businesses. Though it's not about competition. It's about helping everyone that you possibly can.
With a handicap accessible van, you are sure to have some of the most appreciative customers. If you are ready to get started, you can find your nearest dealer here.