Buyer's Guide for Affordable Wheelchair Lifts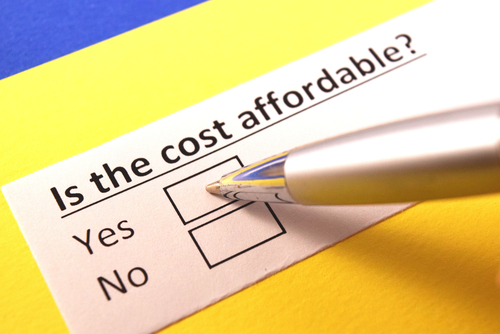 Before the availability of wheelchair lifts on vehicles, people with disabilities had to use folding wheelchairs that they stored in their trunks. And those that required motorized scooters or chairs had little mobility options beyond the device itself.
Today, you can install affordable wheelchair lifts in almost any vehicle, from commercial buses to minivans. These allow people with disabilities to go about their daily activities on their own, or with minimal assistance. They can afford valuable freedom and independence.
There are many wheelchair lift products and retrofitting options to choose from. In fact, it can be difficult to know which product is right for your personal or commercial transportation vehicle.
With the information below, you can make a decision about what lift will best fit your lifestyle and budget.
Wheelchair Lift Uses
There are many uses for wheelchair-accessible vehicles. Some common ones include:
Transit buses
Motorcoaches
School buses
Taxi and ride-share vehicles
Paratransit vans
There are even affordable wheelchair lifts for cars. What type of personal use or service you wish to provide can help determine which lift is right for you. The frequency of usage is another thing to consider.
Wheelchair Lift Functions
There are several types of lifts available for vehicles, including:
Outside lifts
Hybrid lifts
Internal or Under-Vehicle Mounted Lifts (UVL's)
As the name suggests, outside lifts are external to the vehicle. They allow the user to roll their chair or scooter onto it before leaving it to enter the vehicle.
Hybrid lifts are similar but are stored inside the vehicle when not in use. They usually are more expensive than outside lifts but have the convenience of being able to stow easily.
Internal lifts are mechanical devices installed in the vehicle. They remove the need of the user to leave their chair or scooter to enter the van or bus.
Although these devices are more expensive than other lift or ramp alternatives, they have many advantages. They make it safer for people to use, versus mounting a chair or scooter on the back of a vehicle.
The National Highway and Traffic Safety Administration (NHTSA) mandates that all lifts come with safety features. These include interlocking features when the vehicle is not in "park."
Wheelchair lifts can save time as well. With some brief instruction, operating them is simple and effortless.
Internally-mounted lifts are more common and affordable than UVL's. But, unlike internal-mounted ones, UVL's do not take up internal vehicle space. They also can lift more, and provide greater stability.
Lift Capacity
One thing to consider when selecting a wheelchair lift is the weight. If the total, including the individual and the wheelchair or scooter, is less than 600 pounds, a single sliding arm lift will be enough. The advantage of these is that they take up less interior room and can be removed when not in use.
If your vehicle requires a lifting capacity of more than 600 pounds, you may need a dual-arm lift system. These also offer greater stability, since they distribute weight more evenly. They do take up more interior space and prevent passenger-side entry into the vehicle.
Find Affordable Wheelchair Lifts
For almost 50 years, BraunAbility has set the standard for commercial and public-use mobility transportation products. We were founded by Ralph Braun, who was diagnosed with muscular dystrophy and who engineered the first battery-powered scooter and wheelchair lift. His desire for independence for persons with disabilities lives on in the services and products that we provide.
We make affordable wheelchair lifts that fit your personal or commercial needs. Whether you are converting a single motorcoach or an entire fleet, we offer unmatched pricing and service.
We pride ourselves on customer service. We have dealers throughout the country that can help you select a product that is going to be reliable and enhance the lives of your loved ones or clients.