Changing More Lives, And 3 Lessons to Change Your Own
3 life-changing lessons from BraunAbility's National Sales Meeting that have nothing to do with our product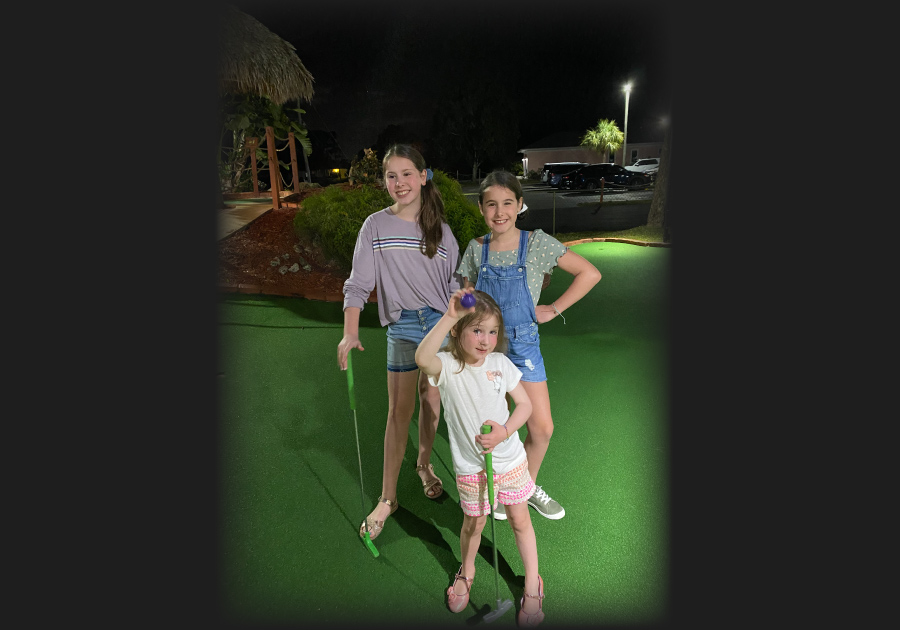 J.R. Sauder joined BraunAbility in July of 2017 as Senior Director of Corporate Development & Strategy after having spent over 10 years at an investment advisory firm which he co-founded. Since joining BraunAbility he has been instrumental in several acquisitions, in addition to his contributions to refining the overall strategic planning process. In his current role of Vice President, Commercial Segment, J.R. oversees all lift, ramp and fleet and government vehicle sales for BraunAbility.
3 life-changing lessons from BraunAbility's National Sales Meeting that weren't on the agenda

Part of BraunAbility's vision is to "change more lives." Almost always that revolves around the sales of our life-changing products. However, for our national sales meeting, we invited a keynote speaker to help our team focus on their personal and professional development. Todd Stottlemyre was a successful major league baseball player who became an investor and owner of about 20 businesses. When the economic crisis of 2008 and 2009 happened, Todd nearly lost everything. However, through hard work and dedication, over the next decade, he rebuilt all he had lost and then some. Todd focused on three areas of development with the BraunAbility team. While you may not work in sales, or even in the business of "changing lives," like BraunAbility, what you do has the power to impact your co-workers, your employees, and your customers.
3 Life-Changing Lessons as you Focus on your Personal and Professional Development  
1. Nothing is Neutral
In physics, Newton's Third Law of Motion states that for every action there is an equal and opposite reaction. Said another way, forces are neutralizing each other in equal and opposite ways. In human behavior, however, there are only "intelligent actions" and "stupid actions" (Todd's words, not mine). Even better, these actions don't have to be in balance. Examine one day in your life. The more intelligent actions you have accumulated, the more likely you are to have a positive day. As we examine our thoughts, emotions, words, friends, associations, and actions, all are either positive or negative. If we are honest with ourselves, we know which are positive/intelligent and which are negative/stupid. The decision is ours if we want to do anything about the negative aspects of our life and choose to either eliminate these areas or amend them to make them positive.
2. Understand Backwards; Live Forwards
We all hear the phrase "learn from our mistakes." Taking time to reflect and understand "the why" of what happened in the past, ensures that we "live forward" avoiding another pitfall and allowing ourselves to make the next right decision. Think of how many people you know who dwell on past decisions or even events that happened outside of their control (Like this guy.) Todd expanded "live forward" to mean being present where you are. Not physically present, but emotionally and mentally present.
How many of us struggle to put our phones down when a child, spouse, or friend is sharing a story or a recap of his or her day at school? This is an area that I've identified as one of my most important personal goals of 2020. To be present, really present. Be in the moment; physically, mentally and emotionally. Then we will live forward.
3. Change is Going to Happen – Deal With It!
Does change bring fear for you? If you said yes, that is a common, and even natural, reaction. When there is change in our environment, in our jobs, or in our personal lives, we are often fearful of the worst-case scenario happening, even if this scenario is an unknown. While the headline of this lesson sounds callous: "Deal With It!", the lesson from Todd is to have a plan to deal with change. Maybe your plan looks like this:
Acknowledge the change that is occurring;
Assess whether the change is positive or negative;
If positive, proceed;
If negative, ask questions in a constructive manner that helps you/your team learn and grow through the change;
Live forward
Does that sound too Pollyanna? The message is to have a plan that allows you to work through change in a productive way.
Todd is a great resource to any team leader who wants to challenge the status quo, push past complacency, or create a playbook on how to get results; also known as the goals of every team leader! While the BraunAbility sales meeting did have the requisite updates on life-changing new products, the three lessons above are foundational in our personal and professional pursuit to change more lives into 2020 and beyond.
Other Commercial Articles and White Papers: