3 Tips to Choose the Right Handicap Vans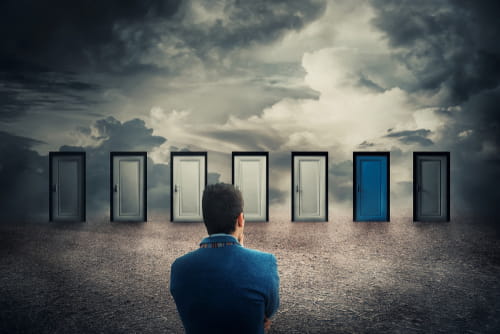 If your business or organization is in the market for a handicap van, then you need to know what to look for.
Shopping for handicap vans is nothing like shopping for a normal vehicle. They can come with loads of features or very few, so you need to figure out what exactly your needs are and go from there. It can be a painstaking process if this is your first time, but luckily, we can help.
At BraunAbility, we've spent the past 45 years committed to changing lives for people with physical disabilities. Today, we're going to give you 3 useful tips for choosing the right handicap accessible vehicle for you or your church, business, or other organization. 
1. First, Look At Your Budget
Before you start looking at different vans, you need to figure out how much money you have to spend. Handicap vans can come with lots of bells and whistles that can greatly affect the price, so it really helps to have a figure in mind that you cannot go over.
With that figure, you can first narrow down the makes and models in your price range. At BraunAbility, we're affiliated with dealerships all over North America, with the most popular vans being the Chrysler Pacifica, Dodge Grand Caravan, Honda Odyssey, and Toyota Sienna.
2. Features and Needs
After you've chosen your desired make and model, it's time to look at the various features included in the vehicle. This is where you need to think about what you need versus what you can afford. Explore the different entry, conversion, and lift options first.
The first big decision you'll have to make is whether you want rear-entry or side-entry. The type of conversion you choose will affect the price as well. An in-floor ramp is secured underneath the floor of the van and pops out to allow in-and-out access, while foldout ramps are stored on the floor of the van. Again, in-floor ramps are more expensive but allow for more space in the van to allow more passengers or even more wheelchairs.
3. Ask Experts for Advice
Making these big decisions with potentially large financial implications can be a touch overwhelming. For that reason, it's almost always better to discuss your needs and options with an expert in handicap accessible vans. 
BraunAbility has this expertise and if you contact us, we'll do everything in our power to ensure that you're getting the exact right vehicle for your organization's needs. We have an extensive inventory of vehicles all over Canada and America, so one of our product specialists will be able to find you the type of van you want with the features you need, at a price you can afford.
Handicap Vans Can Help Make Life a Moving Experience
Finding handicap vans for your organization doesn't have to be so stressful. Use these tips to figure out what it is you want and then contact BraunAbility so we can help you find it.