5 Benefits of Having a Full Size Handicap Van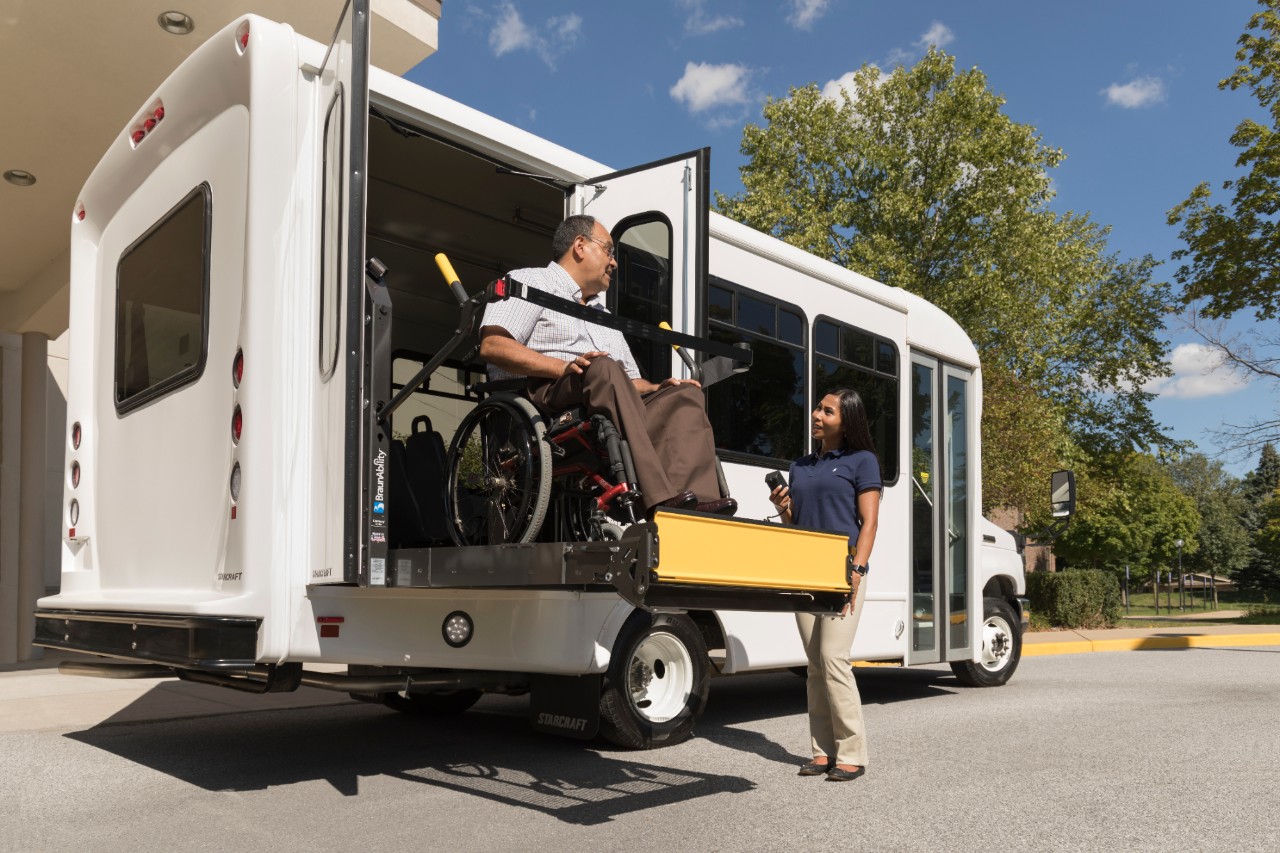 If you're a wheelchair user in need of a mobility vehicle, there are a number of options. Should you opt for a full-size handicap van or instead go for a smaller conversion? Read on as we take a look at some of the benefits of having a full-size handicap van.
1. Fit Most Types of Wheelchairs
Just like vehicles come in a range of different sizes, so do wheelchairs.
If you have a full-size conversion vehicle, you can be confident that almost any type of wheelchair will be able to fit inside. That also means that your vehicle is future-proof; even if you change your wheelchair in the future to a larger model, you'll most likely still be able to make use of your full-size conversion van.
2. Multiple Wheelchairs
Another major benefit of the additional real estate in a full-size conversion van is that there is the potential to fit multiple wheelchairs inside. 
This obviously depends on the size of the wheelchairs, and in order to fit two wheelchairs in, you may need to go for a rear-entry wheelchair accessible vehicle. If you have questions on this your local BraunAbility dealer will be able to answer your questions.
A rear entry conversion van does offer other additional benefits, including the fact that you don't need an empty adjacent parking space in order to deploy the ramp.
3. Additional Passengers
The larger interior space in a full-size conversion van means that there's also more room for additional passengers.
This full-size van can be used for both the wheelchair user and multiple other passengers in complete comfort. This makes it a more practical option.
4. Additional Storage
You may have additional accessibility equipment that you need to keep with you and transport from place to place.
A full-size van conversion means that there is plenty of room for the wheelchair user, passengers, and other equipment too. That extra space can be used as necessary.
5. Additional Headroom
Finally, for taller people, the additional headroom in a full-size conversion van can be a huge benefit.
Depending on the height of your wheelchair, some smaller vehicles can feel quite cramped. A full-size van offers much more clearance which allows you to travel in full comfort without any concerns.
Are You Looking for a Full-Size Handicap Van?
If you're looking for a full-size handicap van then we're here to help. Click here to locate your dearest full-size handicap van dealer.
BraunAbility has a wide range of mobility solutions, including both side-entry and rear-entry vans from brands such as Chrysler, Dodge, and Honda as well as wheelchair-accessible SUVs. We also have pre-owned wheelchair vans and handicap vehicles available and offer conversion van rentals too. If you would like to learn more about our full-size handicap van options please follow this link to contact your local BraunAbility Dealer. 
If you have questions about our product line or what mobility solution is the best fit for you, our Product Specialists are available by phone, email, or chat.