BraunAbility Independent Driving Aids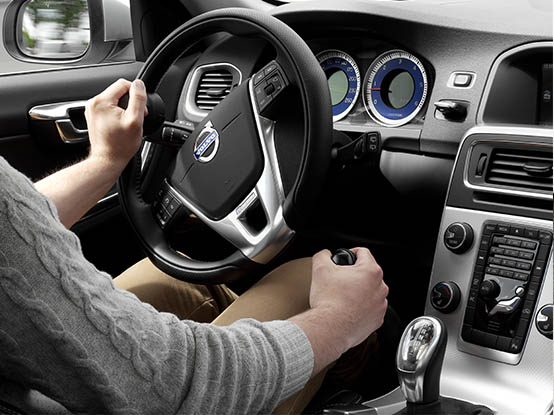 This product not sold in the United States. This product is manufactured by BraunAbility Europe. If you have any questions about it, please contact them by clicking here.
Driving aids are a great way to start getting yourself where you need to go more independently than you already do. 
Driving Aids Are the Standard, Not the Exception
You use pedals, a shifter, and a steering wheel to control your converted car. These controls are usually placed on the floor, near the center console, and right below the windshield. We think that these placements are dated and limiting. 
Instead, we focus on changing the foot and hand controls of a vehicle into something that everyone can use. 
Our wide range of incoming disabled driving aids is listed below. While they aren't currently available in the United States, they might be soon.
Carospeed Classic and Carospeed Menox
The Carospeed Classic and Menox are hand controls for braking and acceleration. These tools are excellent for a couple of reasons, they're intuitive and they're simple.
To use the Classic or Menox to assist disability driving, you attach it to a modified car using a universal mounting system, and you're good to go! The Carospeed only takes one hand to operate—it speeds up with a push and slows down with a pull. Easy as that!
Carobrake
Even if your modified car is parked, it's vital to engage your handbrake for extra stability as you enter and exit your vehicle. 
That's where the Carobrake comes in. The Carobrake is an electric parking brake that you can activate with the click of a button. Attach the Carobrake to the original parking brake line, wire it into the car, and you're good to go.
Steering Devices
Steering is the most prominent struggle for many people, so we have many options for anyone struggling with steering. Our steering devices help you operate your vehicle safely and effectively by providing many different kinds of grips, swivels, and attachments. Each variant is designed for a unique type of comfort and safety. 
No matter your need, we should have the steering device for you.
Pedals
Pedals are the last part of the disabled driving aids puzzle. If you don't need hand controls, but you still need a small boost, then our adjustable pedal system is for you.
Each pedal system is fully customizable by the user. This customizability means that your pedals should meet your feet right where they are—no matter the situation.
Vehicle Transfer Seats
We currently offer one driving aid to the American market, our vehicle transfer seats. These seats make taller, modified cars and trucks wheelchair accessible.
These seats look like they come stock. The only difference is that they employ vertical platform lifts to allow wheelchair users to access their vehicles more effectively. 
Do You Want These Driving Aids to Come to the United States?
We haven't released these mobility products in the North American market yet.
What do you think of our mobility products; please reach out to our team of product specialists to let them know? They would love to answer any questions you may have about these products that may be coming to North America. 
Other Products from BraunAbility Europe: