5 Advantages of Handicap Ramp Rental for Caregivers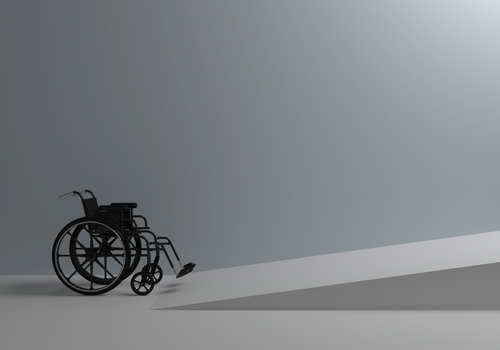 Are you a caregiver taking care of someone with a temporary mobility issue? If so, you'll need to take some steps to make the home functional, accessible, and as safe as possible.
If the person you're caring for is in a wheelchair, you'll likely need a wheelchair ramp. When wheelchair use isn't expected to be permanent, handicap ramp rental is often a great alternative.
If you're still not sure where you fall in the ramp rental vs buying debate, there are a few things you'll want to consider. Take a look at these five benefits of handicap ramp rental.
1. Ideal for Short-Term Use
If you're providing home health care to someone who expects to use a wheelchair for less than six months, rental is usually the best option.
This often occurs in situations like short-term rehabilitation or hospice or end-of-life situations.  
2. Fast and Easy Installation
When you rent a ramp, you'll have the confidence of knowing it's professionally installed.
It's also much faster. In many cases, a ramp rental company can install the ramp in as little as 24-48 hours. This makes it easy to have a ramp installed and ready to go when the patient is released from the hospital. 
3. No Commitment
Renting a ramp instead of buying one frees you up from making a long-term commitment. Once the need for the ramp is gone, the company will come and take it away. This is one less thing you'll have to deal with, which will free you up to spend more time taking care of more important things. 
4. Convenience
Having a wheelchair ramp attached to the home means you won't have to worry about how to get the patient in and out of the house for doctor's visits and therapy sessions.
Many rental companies don't have a minimum rental period, so you can rent a ramp for a vacation home or a special event, like a wedding. This allows the patient to enjoy their lives despite being temporarily in a wheelchair.
5. Flexibility
What happens if the need for the wheelchair ramp goes longer than you expected? Generally, renting a wheelchair ramp for longer than six months is more expensive than buying one outright.
However, most rental companies will allow you to convert your rental to a purchase. In many cases, they'll apply a large portion (sometimes as much as 75%) of the rental payments you've already made towards the purchase price.
This gives you the flexibility to start with a rental situation and then see how the patient progresses before making a permanent decision.
Is Handicap Ramp Rental Right for You?
Now that you understand the benefits of handicap ramp rental, you may be ready to make this important decision. While this is a great first step, it's only the beginning.
You'll also need to decide what adjustments you'll make to safely and conveniently transport the wheelchair user. A cartop wheelchair carrier is often a convenient option for caregivers. Take a look through our inventory today!