5 Benefits of Renting a Wheelchair Accessible Van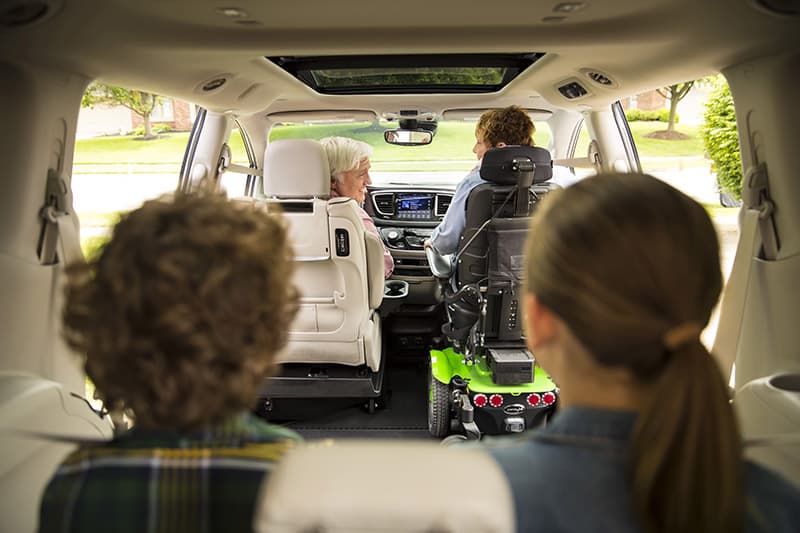 Getting around when you or someone you know is in a wheelchair presents a number of challenges.
Wheelchair accessible vehicles come at a cost, which can be a daunting investment if you don't need a vehicle all the time. When you go on vacation or have short-term vehicular needs, you shouldn't have to feel hung out to dry.
We're here to tell you that you've got other options. In this post, we're going to discuss 5 benefits of wheelchair van rentals. Yes, you can rent wheelchair accessible vans and yes, these services can save you a lot of hassle.
Don't let money be the thing that prevents you from getting where you need to go.
1. Only Have It When You Need It
If you don't need a car on a regular basis, then buying one might feel like a big purchase. One of the really great perks of rental vans is that you have access to wheelchair accessible vehicles, on-demand, for a small fee per rental.
When you rent through Braunability, you can choose to rent for both short and long-term circumstances. 
2. Braunability and Availability
Through our website, you can find BraunAbility dealers that allow you to rent vehicles for a day, week, or month time period. Our dealer network goes across much of North America, so no matter where you are, there will be vehicles available to you.
Booking in advance will guarantee vehicle availability. This is especially important during holidays or when you're doing a longer rental, so make sure to give yourself lots of time to get the right vehicle.
3. Save Yourself Money
One of the great benefits of renting a vehicle instead of buying is the money you'll save. At BraunAbility, we're affiliated with car dealerships all over the continent, but it doesn't always make sense to buy a vehicle. You have to consider your needs versus the cost of the vehicle.
In all likelihood, if you're questioning how much you really need a vehicle, then renting is probably the better option for you. 
4. Loads of Options to Get What You Need
Through our website, you can find several different makes and models, all containing their own special features. The most popular vans include the Chrysler Pacifica, Dodge Grand Caravan, Honda Odyssey, and Toyota Sienna. 
Within each of these vans, you can specify between side or rear entry. Each one possesses different perks, which you can find out more about here. 
5. Rent-To-Own
Another amazing benefit of renting a wheelchair accessible vehicle from a BraunAbility affiliated dealership is the rent-to-own program. You may start out by renting vehicles because you aren't sure you need one, but you may soon find out that your quality of life is much higher with a vehicle. 
In this scenario, you can inquire about a rent-to-own program. With this, the money that you spend on the rental will be put towards the eventual purchase of the vehicle. 
Wheelchair Van Rentals Will Change Everything
Now that you know more about the amazing benefits of wheelchair van rentals, you can make an informed decision on whether renting or buying is best for you. If you're on vacation or in need of a vehicle only occasionally, renting is the perfect option. 
To learn more about accessible vehicles or to find a dealer near you, visit BraunAbility today.