Mobility is Having the Right Tools to Experience the World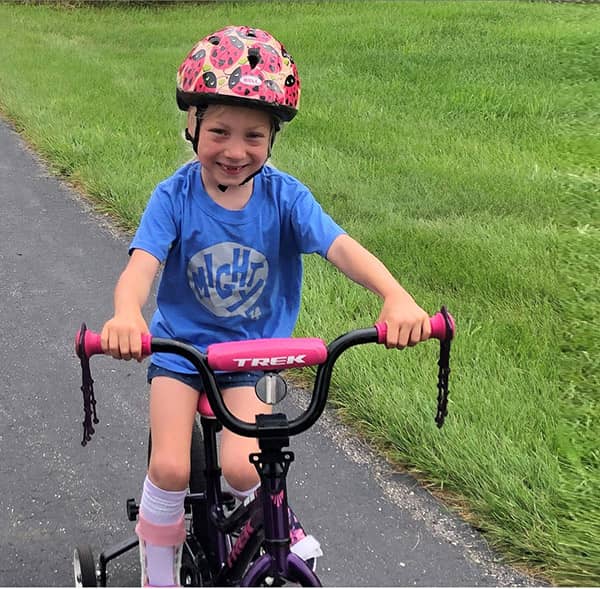 May is National Mobility Awareness Month, so we're shining a light on what mobility means to people with physical disabilities and why it's so important. We sat down with Ann Tisdale, mother of Mighty Miss Maya, to learn about what mobility means to her family and how others can build a more mobile - and inclusive - world for others.   
What does mobility mean to Maya and your family? 
Mobility is movement and accessibility. For Maya that may be walking independently, using her canes, her walker or her wheelchair, and her BraunAbility Turny Evo seat when we're on the road. It might also mean we push her in a wagon, pulling her in a sled, or carrying her in a backpack.  We want Maya to experience the whole world. That means having the right tools available to her. 
To help spread awareness about the mobility disability community, what is one thing you and/or Maya wished the world knew about mobility disabilities? 
We wish more people understood that most activities can be adapted for people with mobility disabilities. It can take extra work and some creativity, but there isn't much someone with a mobility disability can't do. The thing that makes having a mobility disability difficult is accessibility. The world isn't really set up for people with mobility disabilities.  I feel like we have a long way to go to make a lot of our recreational activities accessible for people with mobility disabilities. Think hiking trails, access to lakes and rivers, beaches, docks, bike trailheads, etc. 
One goal of NMAM is to break down boundaries and build possibilities. What can the public do to help in this cause? 
Keep sharing stories of those with mobility disabilities. We find that by sharing our stories, many of our followers' eyes are opened to how inaccessible the world is for Maya. I always ask that they share those stories with others. If someone really wants to get involved, find a local or national group that is working on accessibility for people with mobility disabilities and get involved. And make sure that you respect the accessible features already available to those with mobility disabilities. Keep parking spots open, keep sidewalks clear, etc. According to the CDC 1 in 4 people live with a disability, so chances are you know someone in your own life who could really benefit from advocacy. 
Maya was super active before the pandemic. Is there anything she's going to pick back up that she couldn't do this past year?  
Maya is so excited to return to in-person school next year. It's the thing she talks about the most. She also misses physical therapy, including hippotherapy (horse therapy). She has not been to either of those therapies since the pandemic and is looking forward to getting back in the saddle so to speak.  Were there any new hobbies or quarantine activities Maya picked up? Maya had a lot of time during the pandemic to learn to ride her two-wheel bike (with training wheels) BUT without pedal straps. She is super proud of that accomplishment and is looking forward to some long bike rides this summer. She is also looking forward to fishing with her dad. She got a "big kid" fishing pole and has been practicing her casting in the yard. She can't wait to get out on the lake and try out her new skill.
Thank you to Ann and Maya for sharing their mobility stories with us! If you have a mobility challenge or are a caregiver of someone who does, we invite you to join The Driving Force - BraunAbility's online survey community - so we can gather your feedback, your challenges, your stories and help the public understand how far we have to go to build a mobility-inclusive society. 
Did you like this article? Keep up to date on the latest from The Driving Force by joining the community.