Join BraunAbility and Mobility Dealers Across the Country in Honoring the 29th Anniversay of the ADA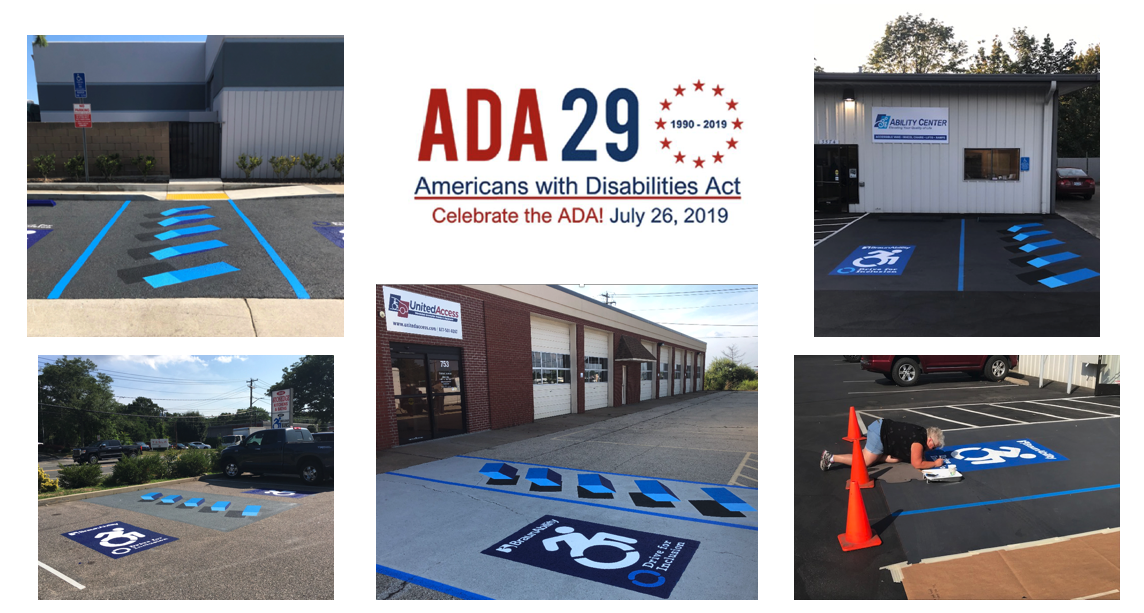 Americans recognize our country's independence each July 4th, but this month is also a time to celebrate independence and accessibility for all by honoring the 29th anniversary of the Americans with Disabilities Act (ADA) on Friday, July 26th.

The ADA was put into law by breaking stereotypes and pushing for inclusion. It ensured all public places and places of work be accessible so no person with a disability would be discriminated against or limited.

Since 1972, BraunAbility has been honored to serve those with mobility disabilities, allowing them to access what others once called "impossible."

Nearly 74.6 million people in the United States have a variation of a physical disability, making the need for Drive for Inclusion, BraunAbility's global movement for access and independence, an absolute must. Back in May, BraunAbility launched Drive for Inclusion with the first-ever 3D access aisle to create awareness for how there can be no inclusion without access. This month, 17 mobility dealer locations across the country joined BraunAbility in celebrating the anniversary of the ADA by installing one of these optical illusions in their parking lots, protecting access to those everyday moments.

We want you to celebrate your independence with us by showing how you access your summer. If you went to a national park, the ice cream shop down the street, or to visit family -- we want to hear about it! Where did you go, what did you do, and with who? Share a photo using #DriveForInclusion and #BraunAbility on Facebook or Instagram and show us where you've explored this month! If you post by July 31, 2019, you will be entered for a chance to win a t-shirt and be featured on BraunAbility's social media!

This July, celebrate your independence and all of the "impossibilities" that you have proven possible!
Did you like this article? Keep up to date on the latest from The Driving Force by joining the community.
Form Container - driving-force-form,driving-force-form
Please add openform-driving-force-form,driving-force-form class to buttons to show this form.