Squirmy and Grubs on Interabled Relationships and Ableism
Of all the fun adventures we hear about our customers taking in their BraunAbility accessible vans, a picnic on the side of the road between a construction site and a port-a-potty must be one of the more amusing ones we've heard. This story comes from Shane and Hannah Burcaw, an interabled couple who, at the time, drove a BraunAbility Dodge Grand Caravan, a vehicle which became not only instrumental to maintaining a long-distance relationship, but became essential in their daily lives, as the couple frequently travels for work engagements.
The pair recently traveled to BraunAbility's global headquarters in Carmel, Indiana, where they spoke to an audience of people with and without disabilities about their interabled relationship, ableism, and disability allyship. The two share a popular YouTube channel – Squirmy and Grubs, where they have amassed over 1.5 million subscribers (about the population of West Virginia), all of whom are at least slightly enamored by their relationship. 
An Interabled Love Story: Squirmy and Grubs
The pair met while Hannah was a freshman in college. She was studying for finals when she came across a YouTube video from her favorite actor, Rainn Wilson, who played Dwight Schrute on the tv show The Office. After seeing the video, Hannah, reached out to Shane through email, an act which Hannah described as uncharacteristic of herself. A few years down the line that spur-of-the-moment act would work out, as she and Shane married in 2020. 
Shane lives with Spinal Muscular Atrophy (SMA), the same form of muscular dystrophy that BraunAbility's founder, Ralph Braun, had. Spinal Muscular Atrophy affects the nervous system and muscle movement, causing muscles to become increasingly weak. Shane uses a wheelchair and requires assistance with daily tasks like eating and dressing, which his girlfriend Hannah, helps him with. Shane emphasized that "Despite what you might imagine, our relationship is very normal. The main way our relationship is different is our experiences with ableism."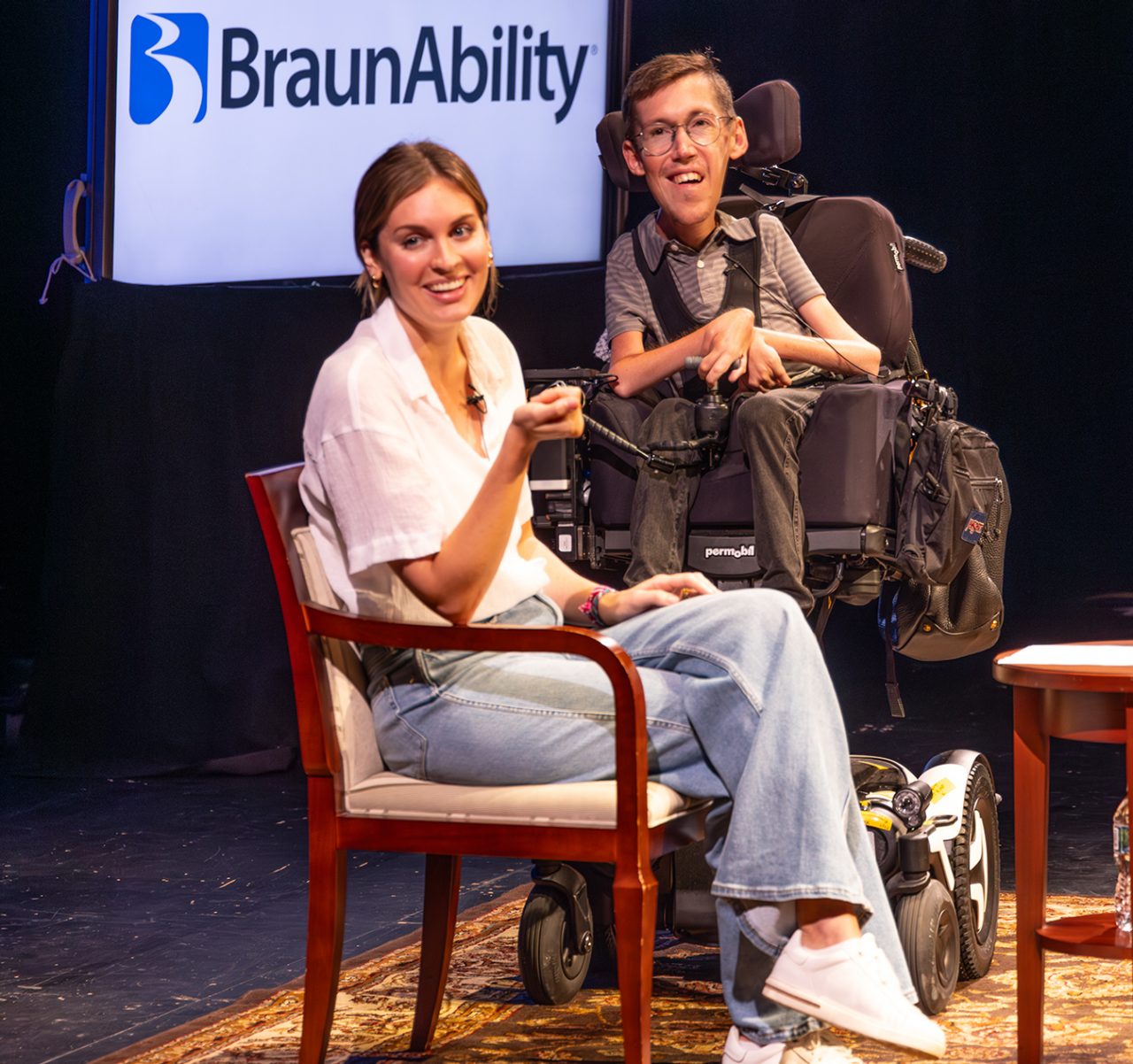 Ableism and Disability Stereotypes
During their event, Shane and Hannah shared their love story, full of funny and as Hannah described, "questionable" dates Shane planned for the two, like the time they went to a drive-thru beer store in Minnesota. The couple drove their BraunAbility wheelchair accessible vehicle into the drive thru, Hannah in the driver's seat. Not knowing what to order, she referred the drive thru worker to Shane. After over 10 minutes' worth of conversation with Shane, the employee proceeded to offer him a lollipop – the same he lollipops  offered to children going along for the ride with their parents, to which Shane responded, "Sir, I have a mustache, and yes, I want a lollipop."
Shane had just experienced a form of ableism, often referred to as infantilization, or the idea that people without disabilities assume mental competence of a disabled person based on their physical ability.
Encounters with ableism are common for Shane and Hannah, with some online viewers of the couple's content being shocked, or at least skeptical, that the two share a loving relationship. Shane said although people with disabilities are often seen as undeserving or burdensome when it comes to relationships, he and Hannah are proud to have helped shift the perspective to show the value disabled people bring both in and outside of romantic relationships.
What Does it Mean to be a Disability Ally?
Beyond their YouTube channel, Shane and Hannah play a significant role in promoting disability allyship, or the idea that we can all do better to create an accessible and inclusive world for people with disabilities. To close out the evening, Shane and Hannah shared three tips to becoming better disability allies: 
Celebrate and embrace diversity and inclusion. Whether in workplaces, schools, or elsewhere, embracing diversity creates a more inclusive society. By having conversations about our differences and celebrating each person's abilities, disability can become normalized in society, just as it is normalized for the people who live with disabilities every day.
Speak up about inaccessibility. Shane and Hannah have faced accessibility barriers as a couple, many of which they have documented on their YouTube channel, but they emphasize that you don't need to have a large social media following to create change. Even one person speaking up about inaccessibility can create an accessible environment for everyone.
Keep learning. Whether you follow disabled advocates like Shane and Hannah on social media or you read books by disabled authors, there are plenty of resources available to continue learning about the disabled community. Disability is different for everyone, so it's important to continue learning so you can be a better disability ally.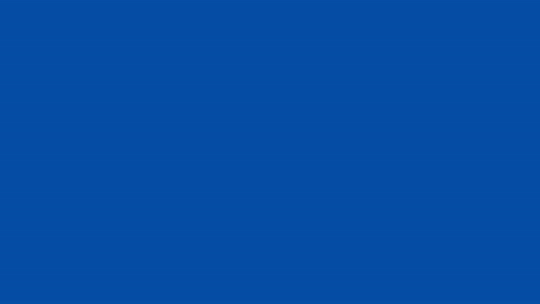 Shane and Hannah are members of BraunAbility's Driving Force - an online survey community of people impacted by mobility disabilities and their caregivers. Each year, The Driving Force is surveyed to create the Drive for Inclusion Report Card, which highlights the opportunities we have to create a more accessible world for people with disabilities. You can download Drive for Inclusion Report Cards and join The Driving Force if you are a caregiver or a person with a physical disability. To learn more about disability inclusion, check out our disability rights articles.

Form Container - driving-force-form,driving-force-form
Please add openform-driving-force-form,driving-force-form class to buttons to show this form.