Living With, and Celebrating, Children With Disabilities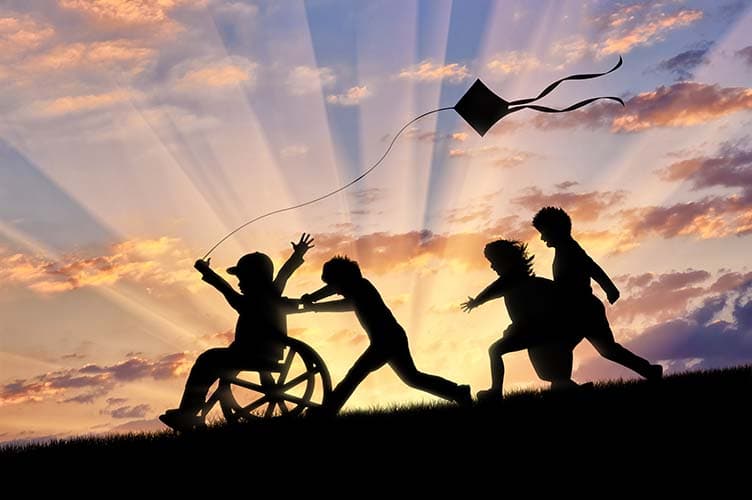 Do you want to know how to best support and celebrate children with disabilities?
All children can thrive under the right sort of care. They need support and celebration of who they are in order to develop a strong sense of self-esteem.
Below, we'll go into our top tips for living with and celebrating kids with disabilities. Keep reading to learn more and improve your child's life!
Find the Right Resources
As soon as you start living with disabilities, you need to start looking for resources.
Some of these resources may include specialized education, therapy, and mobility devices. Each child's disability can impact them in different ways. This is true even if they have similar diagnoses. As such, you should do your research. That way, you'll find the right resources for disabled children in your life.
If you don't know where to start, begin by talking to other people who have children with the same disability. Find out what has worked well for them and try it out for your child. Work with your child's doctor or physical therapist to find the right resources for them.
Join a Disability Support Group
Many children thrive from being part of a disability support group. They'll get to meet other children with disabilities and develop friendships with them.
When children with disabilities meet other kids like them, they're less likely to feel alone. Plus, play and social activities help children with disabilities develop social skills.
They'll also get to meet children with different disabilities from their own. This helps them develop empathy and understanding for other people.
Joining a disability support group can help you, too. Other parents can provide crucial support and friendship for you as you do your best to meet your child's needs. The parents can point you to resources that have worked for them. They might also recommend doctors or activities geared toward your family's needs.
Celebrate Children with Disabilities and Their Talents
Like other children, children with disabilities have unique talents and skills. You should make sure you celebrate and cultivate your child's interests. Give them as many opportunities to engage in extracurricular activities as possible. 
Celebrating your child's interests helps them develop their sense of self-esteem. It also gives them an outlet to express themselves ad develop their creativity. They might even find a passion that they will pursue as a career later on in their lives. 
Ready to Celebrate Children with Disabilities?
When you give your children the resources they need and celebrate them, you'll watch them grow and thrive.
Celebrating their individual gifts and talents does more than help them thrive emotionally. It can also assist their physical development. For instance, some children, with the right mobility assistance, can develop motor skills.
Do you want to provide your children with the right devices for their needs? Contact us today to learn more about our products for people living with disabilities!