5 Types of Wheelchair Ramps
We all have certain essentials we grab when we leave the house: phone, wallet, keys, and in some cases, a ramp. People who use wheelchairs know all too well that not everywhere they need to go is prepared with a ramp, so sometimes you need to be prepared.
There are many types of ramps out there, though, all with their own purposes and advantages. Check out these top five types of ramps to get a better grasp on the variety of mobility products you might need inside and outside of a van for the handicapped.
1. Van-Installed Ramps
Wheelchair-accessible vans are among the most powerful tools for a person with a disability, helping you get around with ease. In these cases, the best option is to buy or modify a van with an in-floor ramp installed. These ramps fold up into the van's floor when not in use, but when you need them, they're easy to fold out and use.
2. Folding Portable Ramps

It's happened to all of us: you arrive at a building and realize there's no ramp waiting for you. In those cases, it helps to have a back-up ramp.
Try a folding wheelchair ramp. These ramps fold up and have a handle so you can carry them like suitcases. It's easy to simply stash one in your vehicle to use whenever necessary.
3. Telescoping Portable Ramps
Telescoping ramps are similar to foldable ramps because they're portable and compact, but the way they expand is different. Think of the way a telescope works: a series of differently-sized tubes that can slide into each other so they're compact or slide out so they're extended.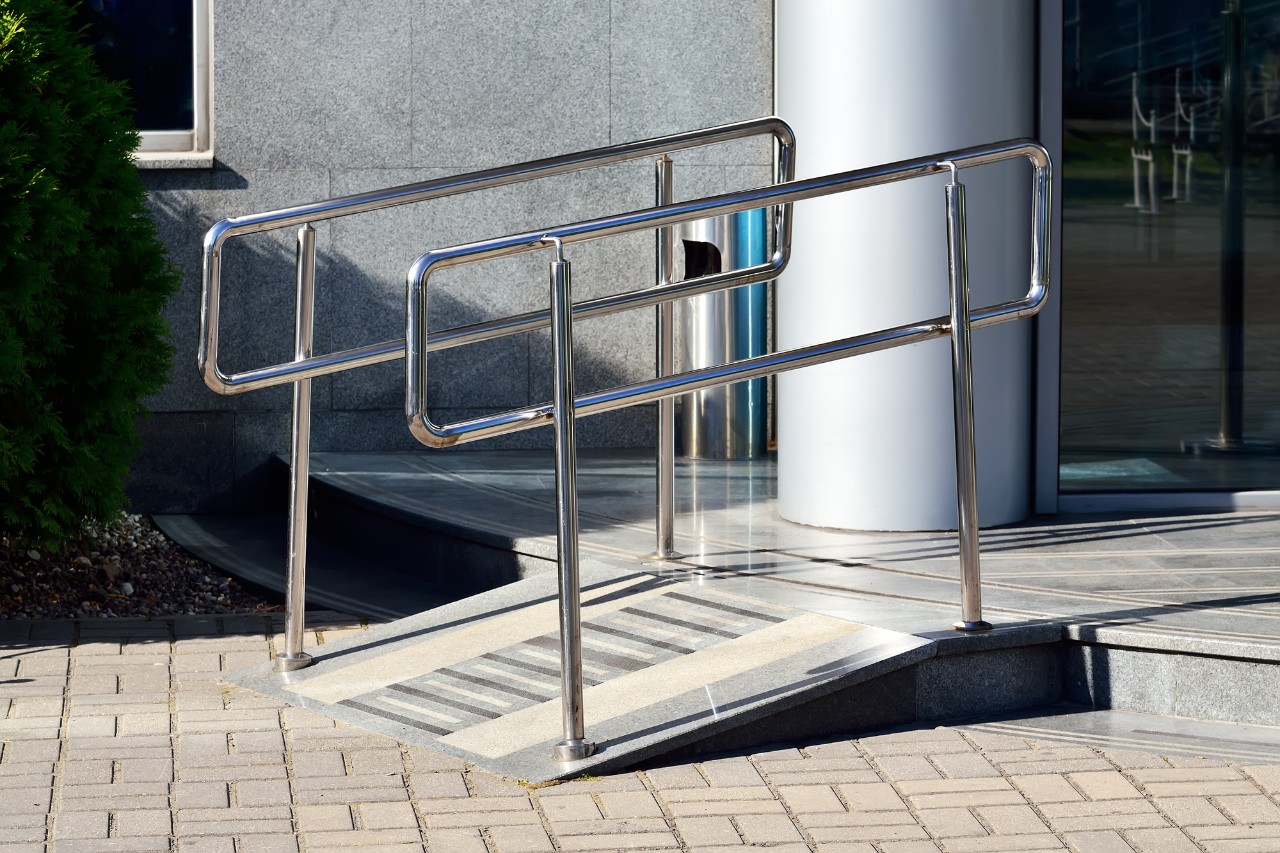 Telescoping ramps work the same way: they slide out to extend to their full size. They're easily portable like foldable ramps so they'll be there when you need them.
4. Threshold Ramps

A threshold ramp is a small ramp with the purpose of crossing a sliding door track or another type of doorway ridge. For example, if you have a sliding patio door, a threshold ramp makes it easy for you to enter and exit through the doorway.
Threshold ramps come in many types of materials, from rubber to metal. They're typically two-sided and remain in place at all times, making it easy to cross the doorway whenever you choose.
5. Permanent, Stationary Ramps
While all the other types of ramps are helpful for specific circumstances, there are some places where you know you'll always need a ramp...like at your home. In this case, a traditional stationary ramp is a great choice.
These home wheelchair ramps can be custom-built for the home or you can choose a pre-manufactured model with professional installation. Either way, the ramp becomes a long-term feature of your home or building.
Other questions you may have.
The ADA provides good direction about ratios for wheelchair ramp slopes. The commercial and public facility standard for slope is 1:12 (in inches) or about 5 degrees of incline.

Ramps over 30 feet in length create hazards and offer no space to rest or remain neutral. Platforms should be put in every 30 feet at a minimum and be 5 feet by 5 feet to offer a comfortable area to rest on.
A wheelchair ramp should have minimum width of 36 inches, although this can be higher in certain states.
Knowing Your Options for Ramps and a Van for the Handicapped
Thanks to technology and mobility products, the world is more accessible today than ever before, especially for people with various disabilities. It comes down to understanding the tools available and knowing how to use them. To start making the world more accessible to you, shop our mobility products, or find a van for the handicapped today.