The Future of Accessibility in Society
Madeline Delp has spent most of her life with a spinal cord injury, and she's made it her mission to drive inclusion efforts, literally. She's an impassioned speaker, disability advocate, wheelchair adventurer, figure in the pageantry and media world, and leader of a nonprofit that meets worldwide disability equipment needs. And best of all, she does it all from her pink BraunAbility Traverse!
As part of our 50th anniversary vision series, we asked her to share her hopes for what a more inclusive society would look like in the next 50 years.
What needs to change for individuals with mobility challenges in the next 50 years?
Accessibility – Disability access should not be an imposition but rather an assumed and obvious inclusion in every architectural project. People think the state of inclusion is set, but we still have far to go when it comes to infrastructure access. Worldwide, this is an even larger concern, and it would be incredible to see developing countries create disability access laws that mirrored standards of the USA.
Perception – Let's truly change the level of empathy that our society shows those with disabilities. I believe this is the true catalyst to open the floodgates of change. And in my opinion, a huge boost to perception would be if someone in a wheelchair wins Miss USA!
Media – Actresses, models, newscasters: our society needs to see people in the public eye who are representing the disability community in a strong and powerful way.       
Access to Mobility Equipment – Almost 90 percent of those who need a wheelchair don't have access to one. And even fewer have access to an accessible vehicle. In the future this type of adaptive equipment is easily accessible and affordable to everyone worldwide.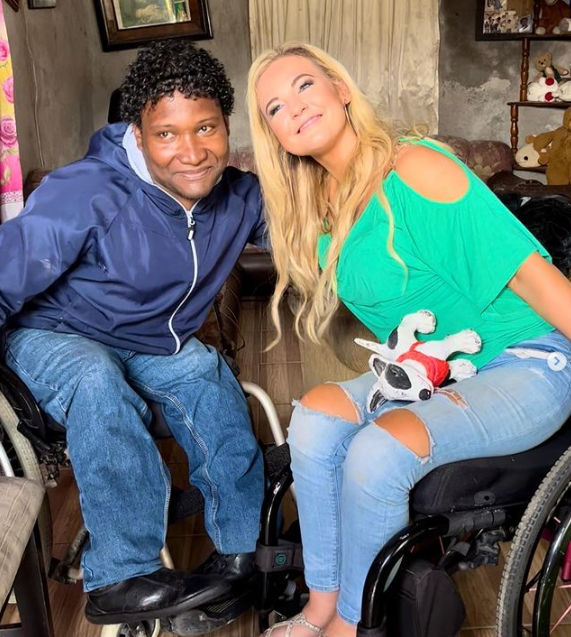 What does a truly accessible future look like?
When you go to a restaurant, there is no question if you will be able to get into the building.
If you go to the hospital for an appointment, there is no worry about facing accessibility issues when accessing equipment or services.
When you go out with your friends, people don't look at you in a strange way, because disability has become a normal and fully accepted part of society.
If you travel to another country, you never worry about a complete lack of ramps, because the same principles of disability rights and acceptance are applied all around the world.
When you have an injury that forces you to use a wheelchair, you never fear an inability to obtain or afford your mobility equipment.
EVERYONE who must use a wheelchair can get an adaptive BraunAbility vehicle…or BraunAbility hand-controlled flying pod!
It's time to make a big fuss – who's with me? The fight for an accessible future isn't just putting a ramp in a car, it's putting a ramp in the mind of society. Every person needs to realize that the current situation isn't good enough and that injustices are happening every day. When everyone has a better handle on disability injustices in society, they can make the changes in their sphere of influence that compound into a completely transformed, socially-just world.
Finally, you may feel like this problem is too insurmountable to face, but each of us can make a difference. I've got the perfect place for you to start: use your voice to share change by signing up for The Driving Force! This online survey community is a way for BraunAbility to collect and share the voices of the mobility community and make sure they're heard. Problems can't be solved if they're not identified!
Did you like this article? Keep up to date on the latest from The Driving Force by joining the community.