How to Help People with Disabilities During COVID-19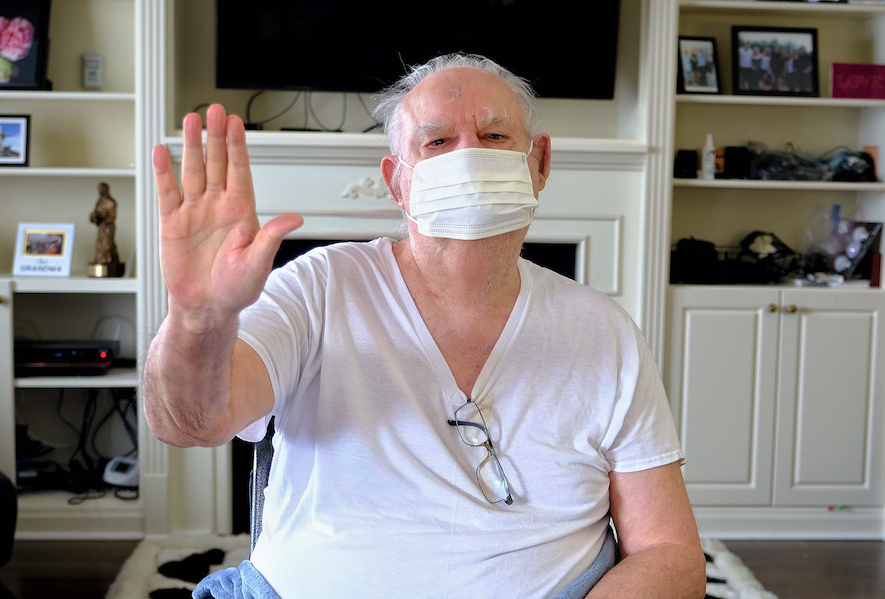 In the last two weeks, we've received feedback from The Driving Force to give us a better perspective of what it's like to live with a mobility challenge – or be their caregiver – amidst the coronavirus pandemic. We asked The Driving Force, "How worried are you?" 
Prepared for Social Isolation

In a slightly ironic twist, if there's any group who is practiced at social distancing, it's The Driving Force. Many have been diligent about applying these new social norms for many years. As one Driving Force member said, "Living independently with a disability for 13 years has helped me understand social distancing. When it's required, I'm pretty good at it."
Sadly, a lack of accessibility and inclusion is what leads some of our members to feel comfortable social distancing already. An unfortunate result of a world apathetic to designing society to a more accessible standard is social distancing becomes the status quo for many wheelchair users. As another member said, "I only see three people every week. This social isolation thing is just how I live my life."
Anxiety Still Prevails
As familiar as social distancing may feel, anxiety still prevails for most Driving Force members, many of whom can't help but feel extra vulnerable in this situation. "Logically, I don't feel unsafe because I'm being smart, but every time something doesn't feel right, I get a little panicked," said one Driving Force member.
Many, if not most, members are practicing effective social distancing, but for those who rely on outside caregivers, these are anxiety-inducing circumstances. "Being physically vulnerable and having multiple caregivers that could possibly be carrying the virus is unnerving," said one member.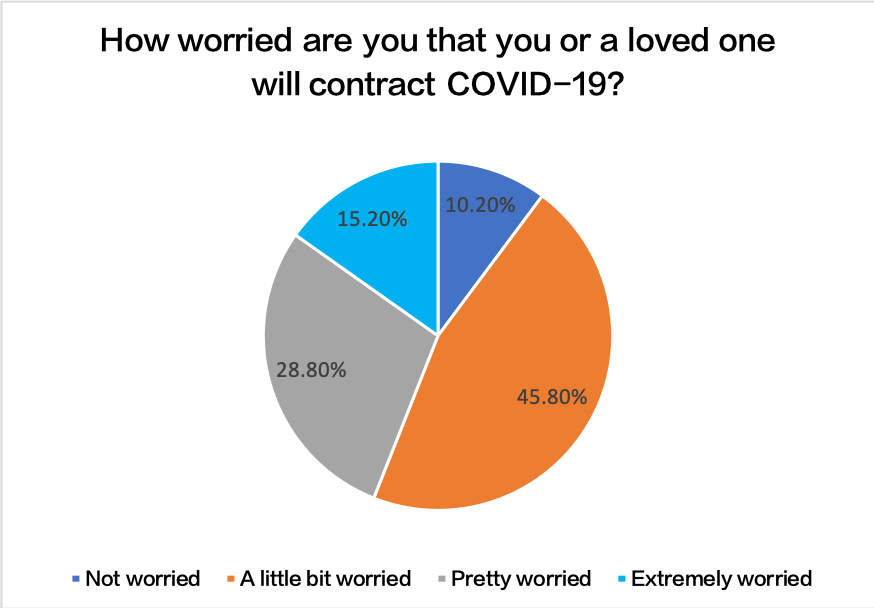 As far as recommended steps for fellow persons with disabilities, the list below reflects what The Driving Force is doing to stay protected:
Online ordering of groceries and other necessities
Disinfecting groceries that get delivered
Quarantining all mail for 3 days before bringing it inside
Immediately washing clothes worn outside the house
Not wearing outdoor shoes inside
Washing hands frequently
Canceling all but the most urgent outside house errands
Wearing a mask if we have to be outside for extended periods
Sanitizing high touch surfaces (keys, door handles, light switches, car doors, etc.)
Telephone and online contact with friends and loved ones
Occasional drives to nowhere and back J
How Can Others Help
While we continue to ride out this challenging time, there are a few tips that members of The Driving Force and caregivers have for others to be helpful – not harmful – during this tumultuous time. Here's what they recommended:    
Disinfectant supplies are hard to come by, and people with medical issues are in great need. If you see some, pick up an extra bottle of hand sanitizer or disinfectant wipes for your friend or neighbor, and leave them on the porch.
Ask if we need groceries or any other errands or chores done.
A gift card to a local restaurant that delivers would be appreciated.
Respect the six-feet distance minimum when checking in.
Call, email, or text to ask if we need anything.
If you are planning to go to the pharmacy, ask if you can pick anything else up.
If your friend, family member or neighbor doesn't have the ability to shop online, ask if you can do that for them.
Consider dropping off a freezable homemade meal at the door.
Set up a chat over coffee via FaceTime or Skype.
These are interesting times, but sometimes these are the times that propel us all to do more and be more. If you are compelled to do more today, remember these same tips tomorrow when the bonds of this pandemic have faded. 
Did you like this article? Keep up to date on the latest from The Driving Force by joining the community.
Form Container - driving-force-form,driving-force-form
Please add openform-driving-force-form,driving-force-form class to buttons to show this form.