Inspired by Local Family, Robotics Team Invents Access Aisle Abuse Sensor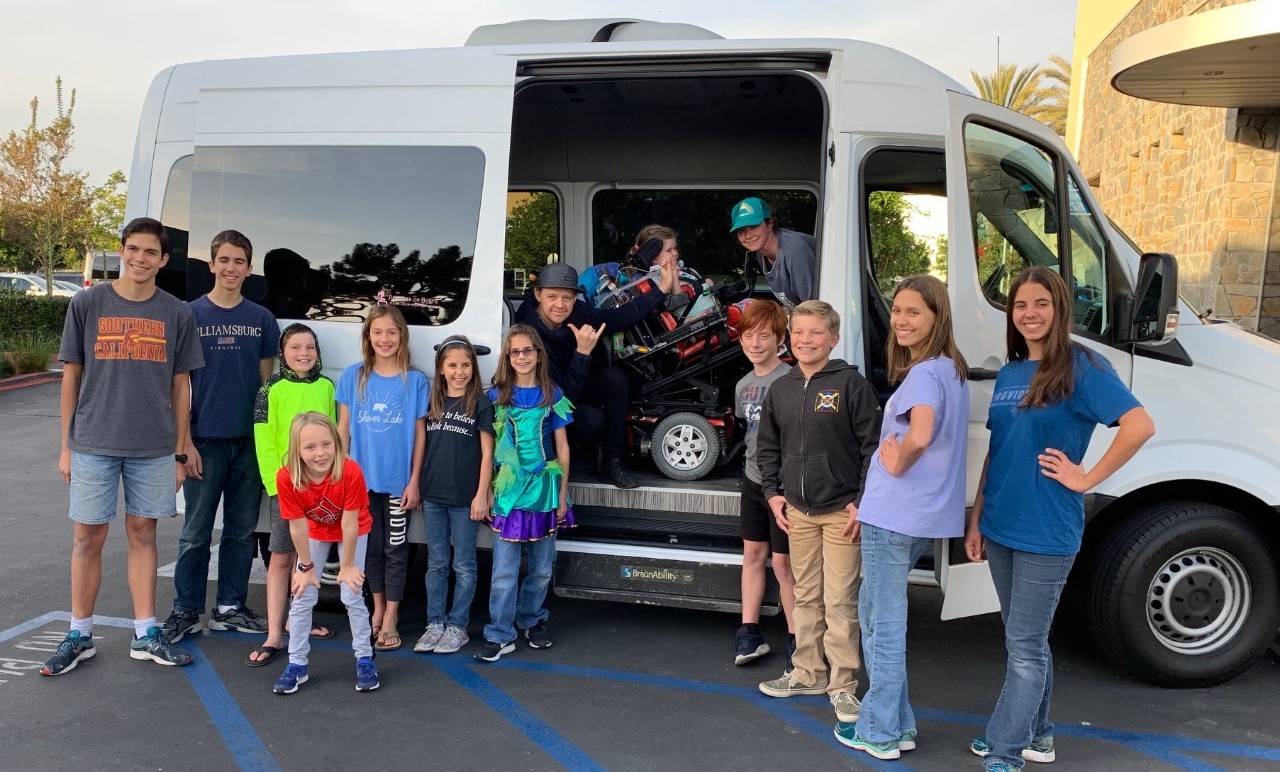 The future of accessible parking protection is in good hands! A team of young innovators from South Orange County, California has invented a device to help prevent access aisle abuse as part of the FIRST LEGO League robotics competition.
FIRST LEGO League is a global robotics competition with a goal to get kids engaged in STEM-related (science, technology, engineering, and mathematics) activities through team-building and collaborative innovation. This year's robotics challenge centered around the theme of City Shaper, and teams were asked to come up with a way to solve real-world issues related to public spaces and buildings.
The Orange County team consists of 10 students between 3rd and 9th grade, and all agreed to focus on a problem that they knew was a major challenge for their friends, the Somerville family. The San Clemente family has two children who use wheelchairs, and they are regularly faced with the dilemma of another vehicle blocking access to their wheelchair lift.
They came up with a device they call Hear My Voice, which would be affixed under the wheelchair van parking sign at the front of a van accessible parking space. When a vehicle illegally parks on the stripes for more than 10 seconds, Hear My Voice uses motion sensor technology to activate a loud voice – along with flashing lights - that shames the illegally parked driver with comments like, "Stop! Please move your car! You're parked in a van accessible space, and you're blocking a person in a wheelchair from accessing their vehicle. Don't walk away...."
And because the Somervilles were the inspiration for Hear My Voice, it was only fitting that Derek Sommerville, the father, provided the voice that a violator hears upon committing the parking abuse!
We were especially inspired to hear that part of their motivation came from seeing BraunAbility's 3D access aisle for the first time. "We thought that that was such a unique way to approach the problem," said Coach Erin. "We started wondering how we could carry on that initiative."The team hopes the invention shames violators from committing the misuse, but they also hope it encourages bystanders to share violations on social media and become an advocate for the disability community.
The team placed 2nd at the Regional competition and made it to the state tournament. While they didn't advance to nationals, they are continuing to refine their design and will install their first prototype at a local church later this year.
We couldn't be prouder to know that our efforts in parking abuse awareness are inspiring our country's youth to think of new ways to address the problem. Kudos to the team at San Clemente, and you can count on our support to help bring your idea to life.

Did you like this article? Keep up to date on the latest from The Driving Force by joining the community.
Form Container - driving-force-form,driving-force-form
Please add openform-driving-force-form,driving-force-form class to buttons to show this form.