Thank You for Your Service! 7 Ways to Thank Veterans on Veterans Day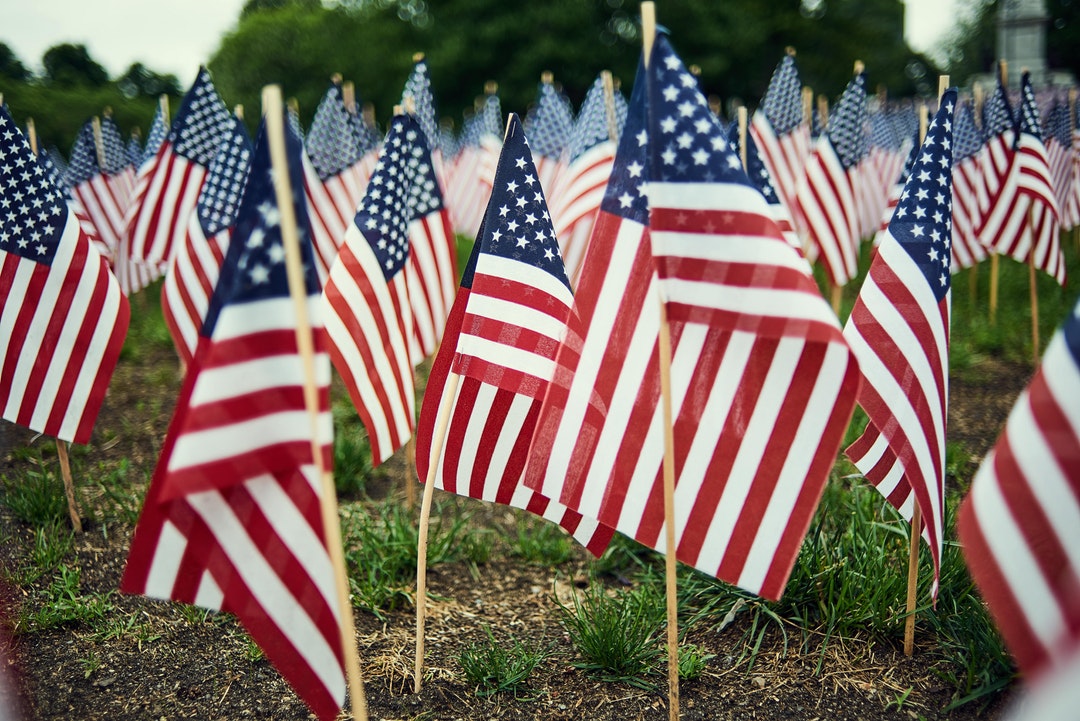 In 2016, there were roughly 20 million American veterans, and that number is going to keep growing. 
Veterans Day is a federal holiday and gives us a moment to pause and acknowledge the sacrifice many veterans have made for their country. It is a time for us, as Americans, to say, "Thank you for your service."
While it is important to celebrate veterans all year round, we've got a few ideas for how you can thank a veteran you love on Veterans Day.
Here are ways to let the veteran in your life, and those in your community, know you're thinking of them.
1. Send a Care Package to an Active Service Person
While a veteran is technically someone who has already served in the military, active military deserve recognition on Veterans Day as well. Many of them are far away from family and friends and are feeling the strain of it. It can be difficult to be away from everyone who is familiar, and away from your home.
Sending a care package is a great way to make them feel a little bit less lonely. This is especially a good idea if you know the person so that you can make the care package personal to them.
Or, if you want to send a care package to someone you don't know, you can contact your local VA or Veterans Affairs office or your local military base. Ask how you can help a veteran, or an active service person, feel honored with a care package.
2. Give a Veteran a Meal
This can work in a variety of ways, depending on how you'd like to organize it. You can take a family member out to dinner, or you can give a restaurant gift card to a friend or family member whom you know is a veteran.
3. Help Out Homeless Vets
Many people are concerned with homeless veterans and those who may live on the streets. Contact your local VA office for more information on how you can help this cause directly.
Alternatively, you can contact local soup kitchens and other community locations that cater to the homeless population. They may know of people who come to the shelter often who are veterans. If this is the case, volunteer to help out on a day you know they'll be there. You can even create a special care package for them and have them honored at a group meal.
Make them feel as special as possible, and that you appreciate their service and sacrifice. Anyone who is homeless is bound to suffer from poor self-esteem or feel discouraged at times, so this can help them feel like a valued member of society.
There are VA hospitals dotted all over the country, and many who need volunteers to help out the vets who receive regular treatment there. Make a plan to volunteer at a local VA hospital on or around Veterans Day.
If you have a special talent, such as singing or playing an instrument, you may consider giving a little concert for some people who are in-patient. Be sure to tell them, "Thank you for your service" as you help serve them.
5. Write to a Veteran
If you know a veteran, or a few, in your community, send them a postcard or email letting them know how much you appreciate them and their service. If you have a child, you may wish to print out a themed coloring book drawing and have your child color a picture for them.
If you don't know any veterans, send a postcard or two to your local military installation. These small acts of kindness may seem like no big deal, but they are huge to many people; especially for those who don't have family members or friends to lean on.
6. Attend a Veterans Day Parade
Most communities have some type of parade or event commemorating veterans. Often, this is in the form of a town event or a town parade. Showing up to the event and watching the parade, or participating in it, is a great way to show that you care about the veterans in your community.
7. Commemorate Them in Your Congregation
Do you attend a church, temple, or other religious institution regularly? If so, ask them to recognize all of the veterans that are in the congregation with you. You can ask for them to stand up and be recognized the weekend before Veterans Day so that everyone can give them a big round of applause and thank them for their service.
If you wish to add even more to the celebration, you can consider doing something like incorporating a hymn or song dedicated to the veterans. You can sing as a congregation or have someone perform a solo piece.
How to Say Thank You For Your Service
Telling a veteran, "Thank you for your service" is more than just saying the words. It's also about putting meaning behind them. You want veterans in your community to not only hear you say the words but to also see your actions behind them.
This Veterans Day, don't just tell a veteran that you appreciate their service, do an act of service for them. Make them feel special for all of the sacrifices they made for the American people.
If you live with or know a Veteran who has been disabled during their service or has become disabled since, consider visiting our site for more information on a wide range of mobility aids.