A Veteran's Guide to Obtaining Wheelchair Accessible Vehicles and Mobility Equipment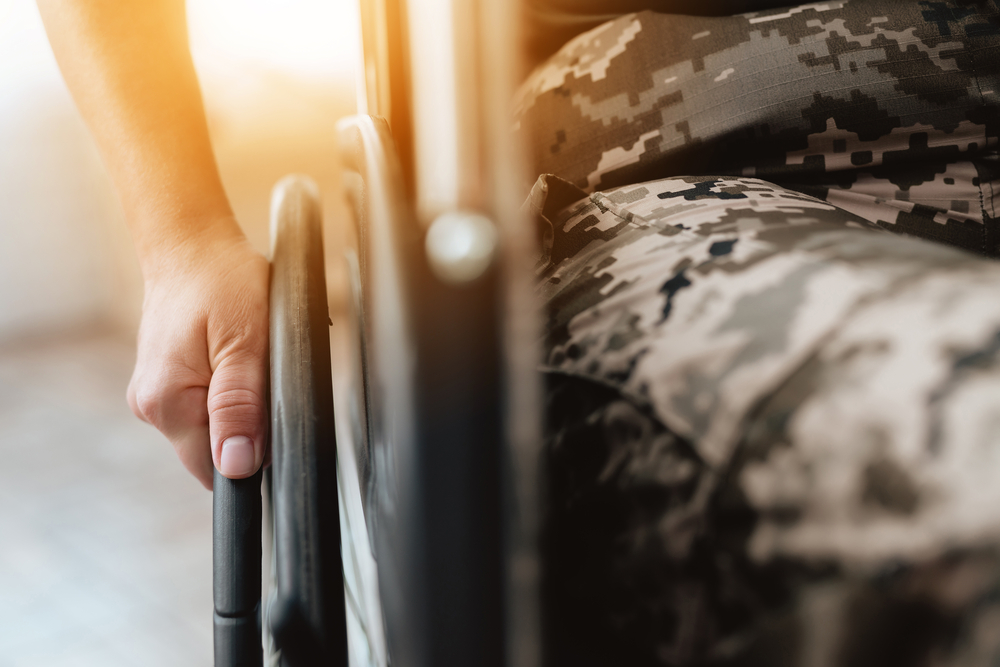 To the veterans who served our country - thank you! You've earned the honor and recognition of the nation and are eligible for benefits to make your life easier, and that includes a more affordable path to owning a wheelchair accessible vehicle or adaptive mobility equipment.
The Veterans Affairs (VA) offers benefits that are awareded based on your illness or condition and whether or not your disability is related to your time in service. Veterans fall into one of two categories: Service-Connected Disability and Non Service-Connected Disability. 
A service-connected disability refers to any disability that resulted from an injury or illness that occurred during your active duty. When it comes to VA benefits, a service-connected disability may qualify you for a one-time grant for the purchase of an accessible automotive grant. 
A non service-connected disability refers to any disability that did not occur directly from active duty service. Perhaps you were injured in an automobile accident after your service ended or experienced a mobility-impacting stroke later in life. These veterans still qualify for mobility benefits, but on a more limited basis. Check with your local VA or visit this website to learn more details. 
Look into Wheelchair Accessible Vehicles That Serve You
So what's the first step in identifying the right mobility vehicle for you? A consultation with your local mobility dealer or an adaptive vehicle specialist at your VA can help you determine what mobility vehicle is best for your needs and your lifestyle. Many opt for a wheelchair van because it's a proven option with extra space and comes in multiple chassis, entry and ramp types. If a minivan isn't your ideal vehicle, BraunAbility offers a wheelchair SUV option that is built on the Chevrolet Traverse and is comparable in space to many wheelchair vans. 
Find Customizations and Equipment That Are Helpful
Take the time to look into the different customizations that will make your vehicle more personalized to your needs. Many vehicles can be modified to accelerate, steer, and brake with your arms, and more advanced systems allow mobility-limited drivers to operate a vehicle using just shoulder or head movements.  Check with your VA to learn about your state's Department of Vehicles (DMV) regulations regarding wheelchair accessible vehicles and make certain your modifications are legal. 
In addition to driving aids, there are multiple options for securement systems as well, from retractable belts to customized, no-effort lock-down systems. If you need assistance transferring into a vehicle seat, BraunAbility offers options to assist, whether you're transferring from inside or outside the vehicle. 
There are many different customizations available to ensure your vehicle is equipped to improve your independence and quality of life, and your VA benefits may help you pay for these upgrades.  
Financing a Wheelchair Accessible Vehicle or Adaptive Equipment
If your VA benefits will not cover the complete cost of your mobility equipment, additional financing options are available. BraunAbility is the only accessible vehicle manufacturer who offers financing specifically for wheelchair vans and additional mobility equipment. The BraunAbility Finance team will work with your local dealer to help determine what benefits you are eligible for from the VA and how to finance the remainder of your purchase.
BraunAbility is proud to serve our nation's veterans, and we've done so for the past 50 years. In fact, some of our earliest customers were Vietnam Veterans returning home from service with debilitating injuries and no way to stay active and connected to what mattered most to them in their lives. Ralph Braun's first wheelchair lifts on full sized vans changed the lives of many servicemen and their families. 
Check out our inventory to find out what options we can set you up with. Reach out to us to shop for the wheelchair accessible vehicles that you need, and contact us at (888) 365-9417.