Portable Wheelchair Ramps: A Helpful Guide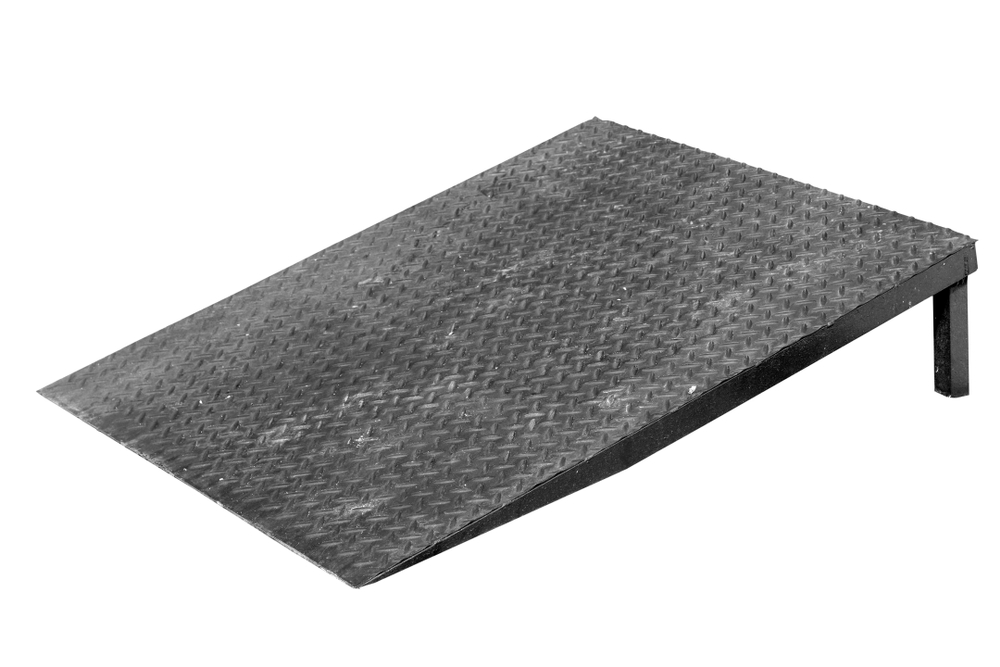 According to the Centers for Disease Control and Prevention, there are 30.6 million persons 15 and older who have difficulty walking or climbing stairs and 3.6 million people over age 15 who use a wheelchair to assist with mobility. There are an additional 11.6 million people who use a cane, crutches, or a walker.
That is where portable wheelchair ramps can improve your quality of life. Let's take a look at what temporary ramp styles are on the market today.
Portable Wheelchair Ramps
Portable wheelchair ramps come in a variety of lengths ranging from 2-12 feet so they can accommodate a variety of heights. Most can hold up to 800 lbs. in weight. They are easy to set up and take down, transport, and store.
Portable ramps can be used as an easy-to-move option for regular use. They are a low-cost solution when only short-term use is needed. Portable ramps range in price from $50 to $700, depending on the style and length of ramp you select.  
Threshold Ramp
Threshold ramps allow for easy navigation through doorways, raised landings, and curbs. The inclined platform allows a wheelchair or scooter to easily move over these small obstacles. This option is low in price due to its small size and lightweight materials.
Tri-Fold Ramp
Portable tri-fold ramps are ergonomically designed for easy toting. They can be used for getting up and down stairs, raised landings, and vehicles. This ramp style features a unique three platform design that can be separated into sections for easy transportation or storage.
Tri-fold ramps are normally made with a slip-resistant surface and self-adjusting bottom transition plates. This is a longer, more heavy-duty ramp and is more costly than the threshold ramp.
Suitcase Ramp
The suitcase ramp is recommended for traveling to wheelchair-accessible destinations. It is easy to fold and store in your vehicle, making it an ideal option for vacation travel. This style of ramp often has handles - like a suitcase - to make it easy to carry.
The ramp works well on stairs, raised landings, and getting in and out of vehicles. The ramp folds in half when its hinge pins are removed. The ramp is normally made with reflective safety strips and a bottom traction plate for uneven ground transitions. 
Multi-Fold Ramp
The multi-fold ramp is an easy to move ramp that works well for going up and down stairs, raised landings, and vehicles. It features an extended hook to clear a car's rear bumper and reflective straps for safety. The bi-fold ramp allows you to fold both its width and length in half as well as separate its lengths into two sections for easy storage.
Roll-A-Ramp
Roll-A-Ramp is an excellent solution for the owner of any type of recreational vehicle, including a motor home, fifth-wheel, camper, or travel trailer. The fully portable ramp is easy to set up for access into the RV and is easy to take down and transport. You unroll the ramps to set up and insert handrails, then roll up for transporting or storage.
The Roll-A-Ramp is available in a variety of lengths plus additional sections can be added to increase length. The ramp has platforms and support stands available for longer ramps and can be set up in as little as 20 minutes. The engineering design provides a safe, sturdy ramp at an affordable price that can hold up to 1,000 pounds.
If you love to camp and travel, this is an excellent choice for getting on the road when you want to visit wheelchair friendly campsites and parks.
Benefits of a Portable Ramp
Portable ramps are designed to be installed quickly. Portable ramps provide an economical alternative to the cost of a permanent home renovation for wheelchair accessibility.
Many portable ramps include carrying handles to make transporting them from one location to another easy. You can move the ramp to various locations within the home for ease of movement inside, then transfer to an exit door when leaving the home. Some ramps also come with a carry bag to protect the ramp when transporting or storing.
Portable wheelchair ramps are designed for high traffic and use in all weather conditions. Beveled edges on select styles allow cross-traffic, making it easy to access the ramp from different angles. Recycled rubber and aircraft grade aluminum can handle snow, rain, mud, and dirt and withstand rust and corrosion.
Temporary ramps can support the mobility aid you use, and most ramps support 600-800 pounds of weight. The ramps are safe and their design provides a smooth, gradual transition over mobility hurdles like stairs.
Many manufacturers have added features to ensure safe usage. Check to make sure your selection includes a skid-resistant surface, extruded track to provide traction, perforated slots on the ramp to prevent water from collecting, and a self-adjusting bottom transition plate. The hinge on the suitcase and tri-fold ramp designs is an additional safety feature.
What Size Portable Ramp Do I Need
The ADA offers easy to understand guidelines on how to calculate the length of ramp you need. The ADA recommended slope ratio is 1:12 which means that for every inch of rise, you will need twelve inches or one foot of ramp. So a 12 inch rise would require a 12 foot ramp to achieve a 1:12 ratio. A portable ramp is not recommended to accommodate a vertical rise over 30 inches.
Portable Wheelchair Ramps Can Help
Whether you use a wheelchair, scooter, or walker, a portable wheelchair ramp will provide you with more mobility freedom to enjoy life. To make your life even easier, BraunAbility has a full line of wheelchair accessible vehicle products.
We offer a diverse portfolio of mobility vehicle products, mobility solutions, and we are happy to answer any questions you have about our full line of vehicles. Contact us at 1-888-365-9417 or chat with us online.