Turny® Evo Swivel Seat for Car, Truck, and SUV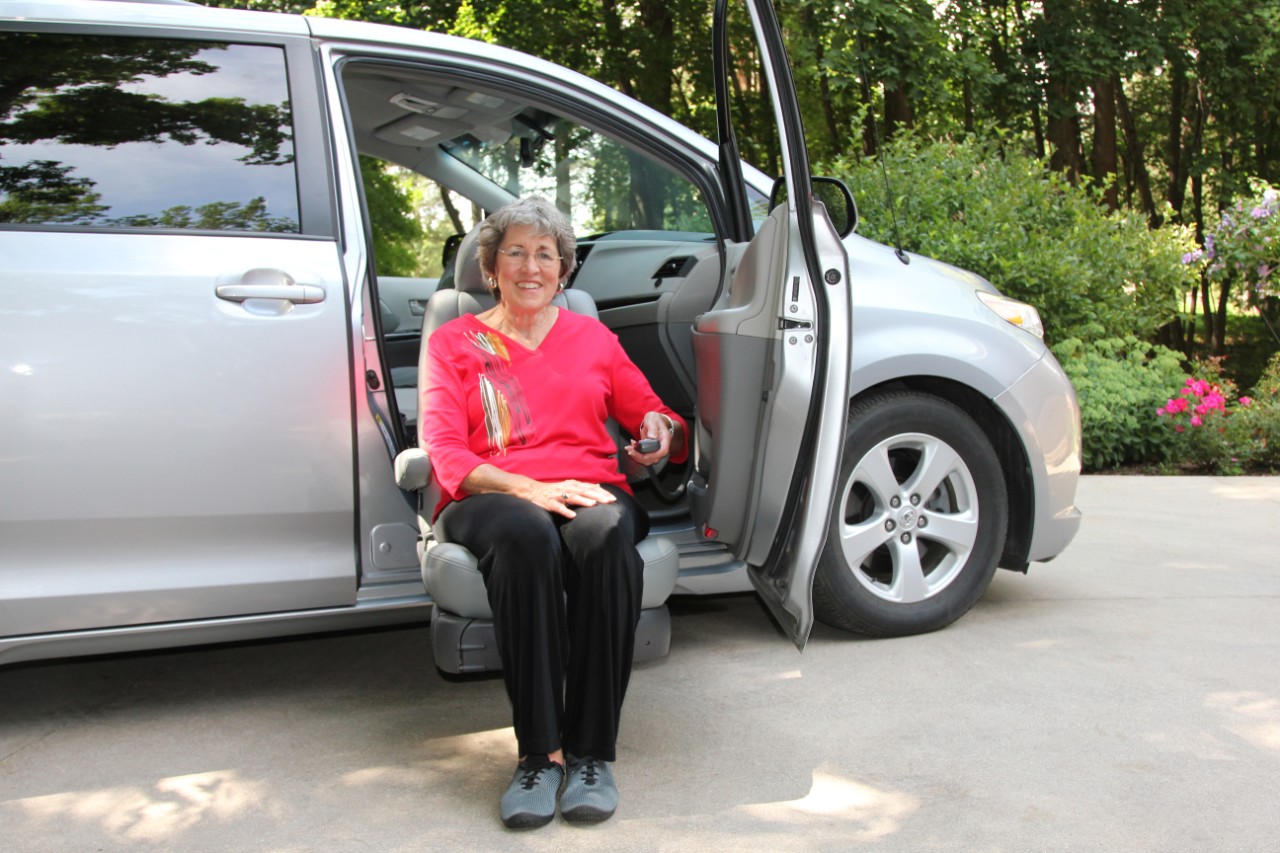 BraunAbility Turny Evo: The Vehicle Seating Solution for Increased Mobility and Safety
Whether transferring a child in to the back seat, transferring yourself behind your F-150 steering wheel, or assisting a friend or family member, the BraunAbility Turny Evo swivel car seat could be the answer you're looking for. Here's a real-life example:
Your mom spent her entire life caring for others. If there was a family in need, she was the first one to show up at their doorstep with a casserole. She'd go to all your kids' sports events and was never one to miss a birthday. She was always on the move, and age wasn't slowing her down.
Now it's her turn to be cared for, and she's resisting you at every turn. Fiercely independent, she often does things that scare you – doesn't she know she could hurt herself?
"I'm not old yet," she insists and therefore refuses any assistive medical devices like a cane or a stair lift chair.
It's true to a point, her mind is sharp as ever. But her movements are more calculated year after year, and she often stumbles, leading to scrapes and bruises.
You finish your explanation and look at the mobility specialist, expecting her to be at a loss just like you are. Instead, she smiles.
"BraunAbility makes the perfect thing. Let me show you."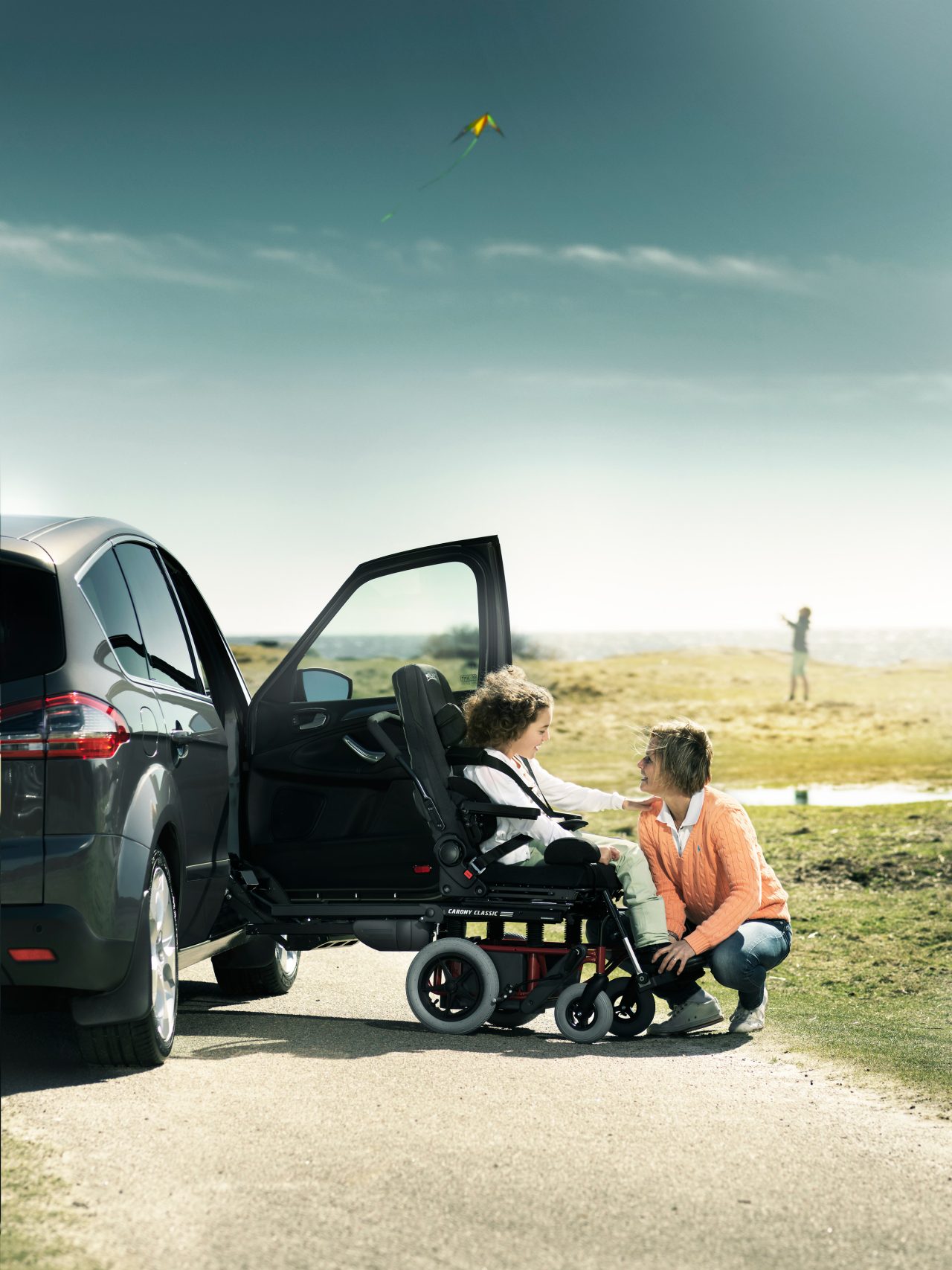 BraunAbility Turny Evo Swivel Car Seat for Sedan, Truck, and SUV
The BraunAbility Turny Evo is a rotating swivel seat for car and some truck and SUV models that lowers and extends outward to make getting in and out of a vehicle or performing a wheelchair to car transfer easy and safe. The transfer seat is operated with a push of a button from a simple handheld control or a convenient app on your phone. It can be installed in the front or second row of your vehicle and can assist anyone from children with special needs to adults with decreased mobility. This vehicle transfer seat is an ideal and cost-effective alternative and reduces the risk of fall or injury.
Other swivel car seats can take weeks to install because they use a specialty base with the original vehicle seat. The Turny Evo replaces the original vehicle seat so that it can be reinstalled when you are ready to sell your vehicle. Because it replaces the vehicle seat, it is also much faster to install, generally taking about four hours to complete. Your BraunAbility mobility consultant will tailor the product to you, programming it to exactly fit you and your vehicle.
BraunAbility Turny Evo Product Features
The BraunAbility Turny Evo is a fully powered seating solution that rotates, extends, and moves up and down to make entering and exiting your vehicle safer. The seat retains the full recline and power adjustments even after installation, and a one-button push via a handheld control or with your smartphone makes operation effortless.
Integrated flip-up footrest
Available in many common seat colors in both fabric and leather varieties
Weight capacity of 370 lbs.
Can be installed on the driver or passenger side in the first or second row
Includes a manual backup system
4-hour average install compared to weeks of other manufacturers
BraunAbility Turny Evo Vehicle Compatibility
The BraunAbility Turny Evo is compatible with full-size vans, pickup trucks, most SUVs, and minivans, fitting over 150 vehicles in total. Click here to see a list of compatible makes and models.
BraunAbility Turny Evo Transfer Seat Safety
BraunAbility tests its products to ensure your safety and meets or exceeds applicable U.S. Federal Motor Vehicle Safety Standards (FMVSS) and Canadian Motor Vehicle Safety Standards (CMVSS). Additionally, the Turny Evo features an interlock system that prevents it from being operated while the vehicle is in motion, keeping you secured.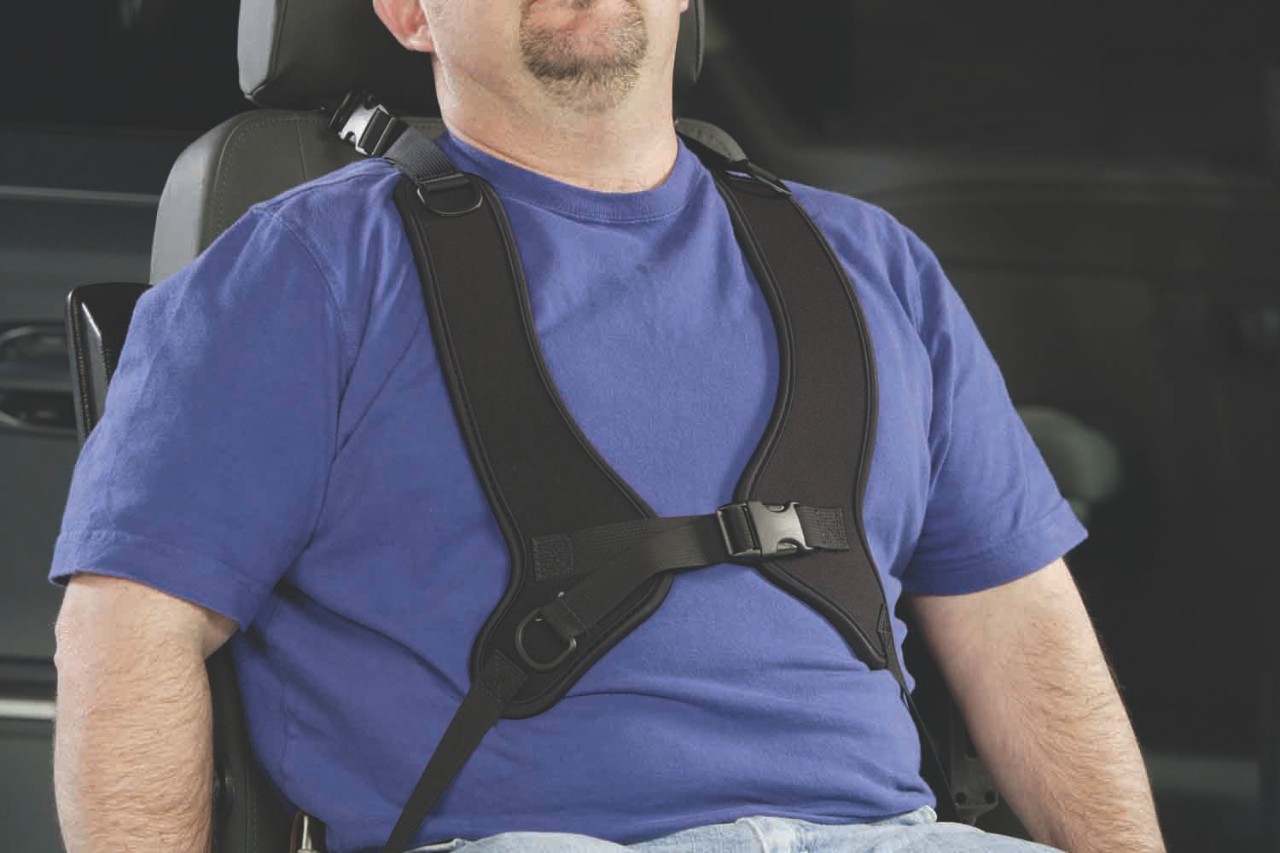 Add-On Products for the BraunAbility Turny Evo Swivel Car Seat
You can customize your BraunAbility Turny Evo seat to maximize your comfort and safety. Available add-ons and accessories include:
Posture Vest and Positioning Belt - This gentle yet secure restraint keeps the chair user upright and secure and is ideal for those with little core strength, erratic movements or tremors.
Armrests - The addition of armrests helps with balance while transferring to a wheelchair or standing position.
Child Seat Latch Kit - Keep kids safely secured in their car seats or booster seats with a child seat latch kit.
Heated Seat - Optional heated seat upgrades will add comfort to your ride in cold climates.
Financing Your Handicap Vehicle Transfer Seat
Mobility equipment can be difficult to finance through traditional banks. With BraunAbility Finance, you don't have to campaign for your loan – we already know the equipment inside and out and in just minutes can arrange for financing of mobility equipment ranging from $500 to $100,000. You'll receive affordable, fixed monthly payments to help plan your payments over time, be matched with a finance expert to help you navigate your purchase and answer any questions you may have, and get a fast credit decision from your online application. Visit BraunAbility Finance online to learn more about financing your handicapped vehicle transfer seat.
Other Mobility Solutions Articles: