How Much Does A Wheelchair Cost?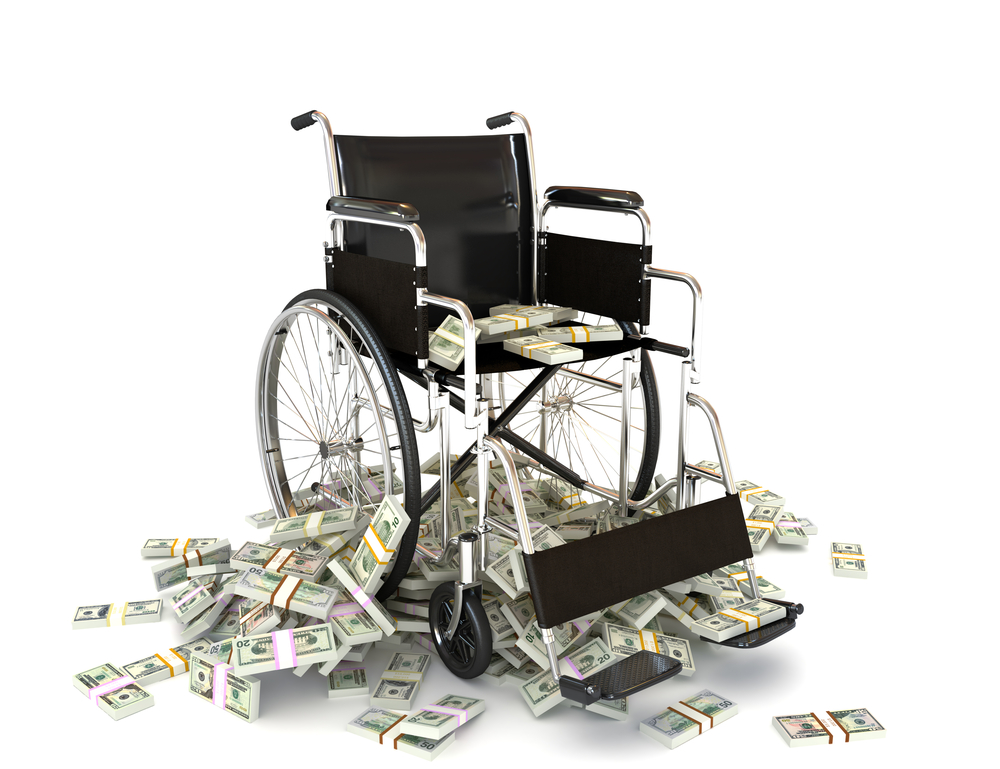 Are you looking to buy a wheelchair for yourself or a loved one? Are you not sure how much you should be paying? How much does a wheelchair cost?
Wheelchairs can vary greatly in price. Before you buy, it can be helpful to have an idea of how much you should be spending. 
Check out this wheelchair buying guide to discover everything you need to know about wheelchair pricing. 
How much does a manual wheelchair cost?
The type of chair you buy is one of the biggest factors that will determine how much you're going to pay for your wheelchair. 

If you opt for a standard, manual wheelchair, then you can expect to pay from $100 to $500. A manual wheelchair is a wheelchair that you move on your own without the assistance of electronics. Some are self-propelled, and some are companion-propelled. 
A manual wheelchair that is meant for everyday use could cost you between $1,000 and $2,000 depending on the manual wheelchair features of the chair. Some features could include a custom seat, special wheels, lightweight frames, and restraint pins.
The price of a manual wheelchair depends on several different factors, including:
The material used to create the wheelchair
The type of manual wheelchair you buy
Additional features
Accessories included with the purchase
Some extra features that can raise the price of a manual wheelchair include:
Recliner: These allow users to recline in their chairs. If you spend all of your time sitting, this can be an important feature
Sport: Sport wheelchairs are designed to be used on courts, tracks, and beaches
Bathroom: This wheelchair comes with a seat opening that enables users to use the toilet while seated
The type of manual wheelchair you choose will depend on your specific needs. It's best to speak to a doctor to figure out which features may be the most beneficial to you. 
How much does an electric wheelchair cost?
In general, powered wheelchairs (also known as electric wheelchairs), are much more expensive than manual wheelchairs. Most powered wheelchairs cost at least $3,000, but they can easily cost as high as $13,000. 

On the lower end of the spectrum are power standard wheelchairs. These come with two motors that drive either the mid wheels or the rear wheels depending on the make and model. Joysticks are mounted by the armrest within hand's reach so you can control the chair. 
If you're willing to pay more money, you can buy a programmable power wheelchair or a power scooter. With a programmable chair, you can adjust all aspects of the chair performance, such as braking, speed, and tremor damping. 
A power scooter comes with three or four wheels and a more spacious seating room. They also typically come with baskets in the front where you can store your belongings. 
If you're looking for something top of the line, you can opt for a rehab power chair. These chairs are built according to your own specific requirements. 
Now that you know the difference, are you ready to buy?

Now that we've answered the question, "How much does a wheelchair cost?", it's time to start shopping. Pretty soon, you'll be cruising in your new chair. 
If you're in the market to purchase some new mobility products, be sure to check out our inventory.
Other frequently asked questions:
How much is a simple wheelchair?
A simple, manual wheelchair costs an average of $500.
Yes. Medicare Part B covers a portion of the cost for medically-necessary wheelchairs. It also can cover the costs of other in-home medical equipment and walkers.
How much do wheelchairs cost to buy?
Wheelchairs can cost between $500 and $1,500. Depending on your budget you may be able to find a manual wheelchair priced as low as $100 on the Facebook marketplace. We have found some specialized power chairs can cost up to $30,000. Be sure to talk to your doctor about wheelchair options that fit your budget.