Project X Revealed as the Future of Mobility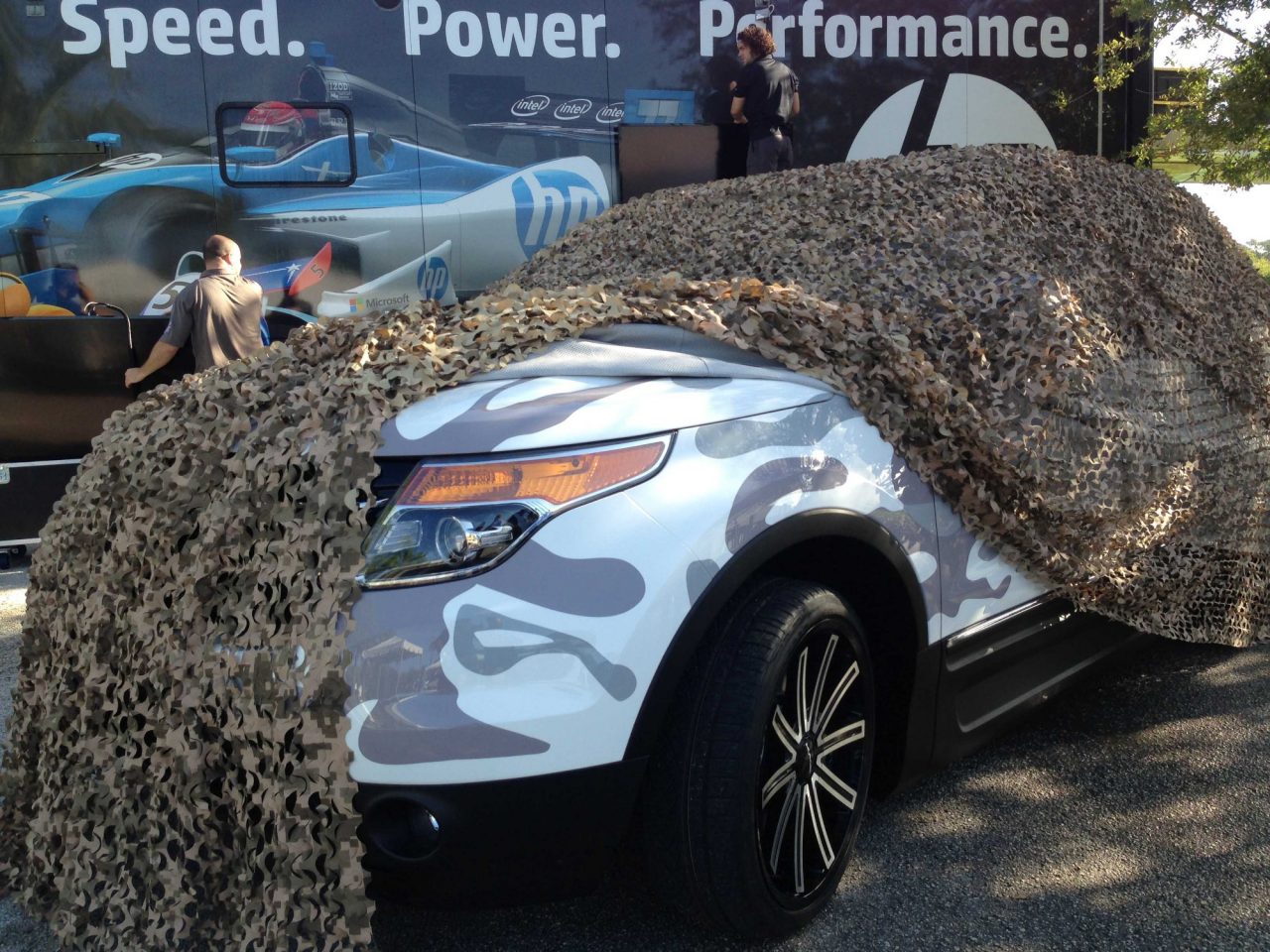 What do the military, baseball, and southern Florida all have in common? They provided the backdrop for the future of injured veterans and wheelchair users alike.
Tuesday, June 25, marked a landmark day for the future of mobility for a Wounded Warrior, however; this hallmark moment extends beyond him. Mike DeLancy, Lance Corporal of the Marine Corps and Wounded Warrior representative, received the BraunAbility and West Coast Customs collaboration: the first accessible Ford Explorer model.
There is a whole new mobility market emerging, said Kevin McMahon, Executive Vice President of Sales and Marketing at BraunAbility. This vehicle was originally built in tribute to Americans like Lance Corporal Mike Delancey who have served our country, but its also a revolutionary concept. We hope it will change how people everywhere think about mobility transportation.
In Tampa, Fla., before a Tampa Bay Rays game, the long anticipated Project X was revealed as the Ford Explorer initiative. Veterans, local dealers, government officials, family and friends and many more were in attendance to watch DeLancey unveil the vehicle and receive the keys.
As a special surprise, Marine Sergeant Michael Guynes was on hand to help DeLancey remove the wraps. Guynes was on tour with DeLancey when DeLancey was shot by a sniper. Guynes was the first man to reach the wounded DeLancey on the battlefield.
I heard the words DeLanceys down and I came out from cover and held on to my little buddy, recalled Guynes. I put pressure on the wound and looked into his eyes and told him over and over You got this buddy, youre fine.
The two have not seen each other in 7 years.
West Coast Customs filmed the entire event, and it will be its own episode in the upcoming season of the show. It is currently scheduled to air on Sunday, August 4, on Fox Sports Network.
The vehicle may open the doors for future conversions just like this one. This would provide a new option for people like DeLancey to find a mobility option without giving up on their own style.
This vehicle shows exactly what I tell the guys coming back from war with critical injuries: just because youve been injured doesnt mean you have to change or settle for something thats not you, said DeLancey.
The BraunAbility Engineering team is working to make this car a reality for everyone. Stay tuned for more news as this exciting reveal turns into new ability for everyone.