Top 5 Wheelchair Van Maintenance Tips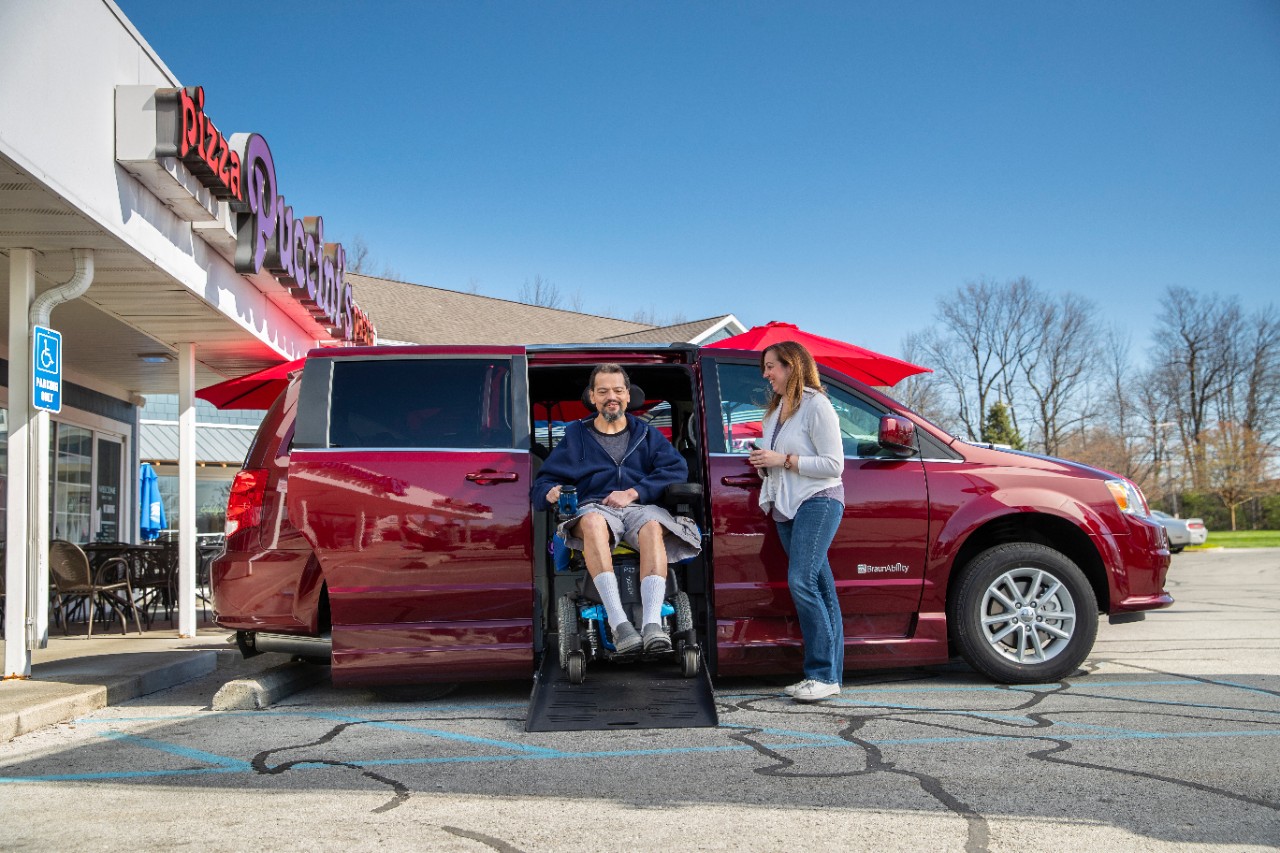 When you purchase a BraunAbility vehicle from a dealer, you also get a service team on standby to help you with any vehicle issues you may have, 24/7. Of course, we'd rather keep you out of the dealer's service department, to begin with, and happily on the road. That's why we've compiled a list of the top five wheelchair van maintenance tips. Special thanks to Justin Riendeau, our Product Support Training Manager, for his expertise!
Wheelchair Van Maintenance Tip #1 - Stay in Contact with your Mobility Dealer
If you ever encounter an issue, contact your mobility dealers service department. This way the service team can keep track of your vehicle's history and will better understand how to quickly address the issue at hand. Remember that mobility dealer service personnel are trained experts on wheelchair vans don't take your chances with a local automotive repair shop when your independence is at stake!
Wheelchair Van Maintenance Tip #2 - Keeping Your Vehicle Clean is Critical!
Routine cleaning of your wheelchair van is the best way to prevent issues and avoid difficult troubleshooting. Try to keep a regular schedule with a minimum interval of four weeks between each cleaning, and pay special attention to the door track of the ramp. Regular cleaning and inspections will help you avoid the majority of issues.
Wheelchair Van Maintenance Tip #3 - Establish a Regular Maintenance Schedule
Schedule regular maintenance and inspections with your mobility dealer or service provider. Having a full-vehicle inspection and routine maintenance can add years of life to any vehicle, including BraunAbility wheelchair vans. Your mobility dealer or service provider can inspect, clean and lubricate the inner workings of each part of the vehicle. This is key because most problems can be found and prevented before they cause a breakdown.
Wheelchair Van Maintenance Tip #4 - Be Familiar with Your Backup Systems
In the rare instance that a part fails, make sure you understand the backup systems that operate the sliding door, ramp and kneeling systems. This is an absolutely crucial thing to know and is too often overlooked. Your local mobility dealer can show you all of these functions in detail. If you are ever unsure of how to operate these functions, schedule an appointment with your mobility dealer to become comfortable with their operation. Once you know them, don't forget how they work by occasionally practicing their use.
Wheelchair Van Maintenance Tip #5 - One Accessible Vehicle with Multiple Systems
All vehicles need regular maintenance, according to the OEM maintenance schedule. Things, like changing the oil and filters, checking fluid levels & brakes, and keeping your tires properly inflated, are very important. Don't forget that your accessible vehicle has a few additional features that also need regular maintenance.
Bottom-Line
Your BraunAbility wheelchair van will provide safe, reliable service for years to come with proper maintenance. If you'd like to talk to your local BraunAbility dealer about an issue or to schedule some maintenance, click here to find your local dealer.
Other Service and Maintenance Articles: