A Caregiver's Guide to Creating a Handicap Accessible House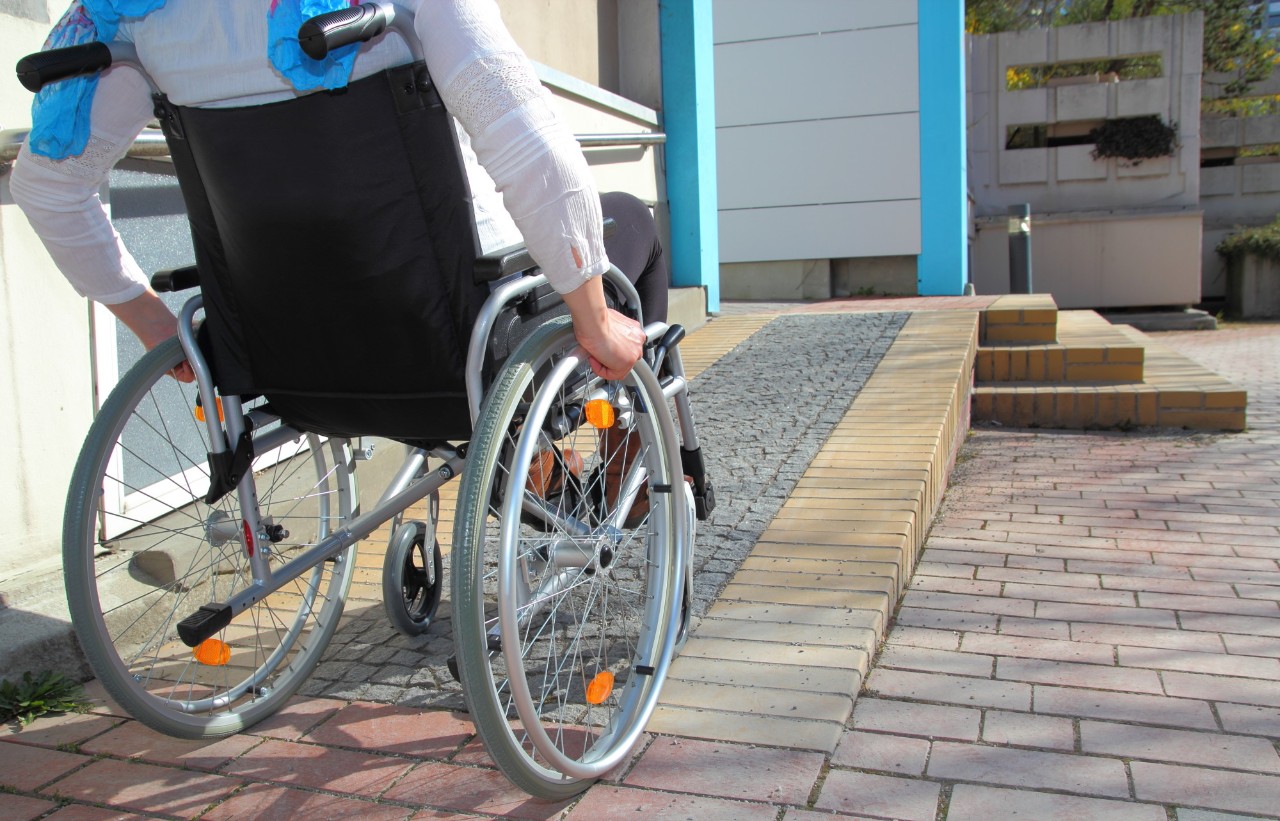 What if unbeknownst to you your home was one of the most dangerous places on Earth for your friends and family?
If you live with someone who has a disability, your home may actually be putting them in danger. That's why it's important that you create a welcoming and functional handicap accessible house.
Unfortunately, many people don't know where to start to make their home handicap-friendly.
With this caregiver's guide, you can begin creating a safer home right away!
Ramp It Up: Replace Stairs With Ramps
Let's start with the most obvious danger: stairs. For someone in a wheelchair, areas typically accessed by stairs may as well be a million miles away.
One simple way to remedy this problem is to replace interior or exterior stairs with ramps. You can install permanent ramps where needed or invest in portable ramps (which you can use around the house and also take on the go).
There is also plenty of ramp styles, including threshold ramps to help disabled people enter through entryways. In short, ramps are one of the best ways that someone with a disability can enjoy the entirety of their home once again. Keep in mind that there are are best practices for the steepness of installed ramps. Read this article to learn more about ADA ramp best practices. It's also not practical to replace a staircase to a basement or second floor with a ramp because of the steepness of the grade on the ramp that would be needed. In applications like this, a chair lift would be a better option. Learn more about stair lifts.
Remember, ramps aren't just for people in wheelchairs. They are a great solution for anyone experiencing limited mobility.
Pocket Doors: Change Your Door Style for Easier Operation For People in Wheelchairs
Another problem you should tackle right away is the home's interior doors. That's because someone in a wheelchair or walker may have trouble pulling on handles and opening/closing doors.
An elegant solution to this issue is to replace interior doors with pocket doors. These doors slide in and out with very little resistance, making them much easier to navigate for someone with a physical handicap.
A simpler solution is to remove doors throughout the home altogether. You can hang curtains to separate one area from another. This still offers a sense of privacy while ensuring the disabled person does not have to worry about any interior doors.
Toilet Upgrade: Add Grab Bars for Easier Transfers To and From a Wheelchair
One of your highest-priority updates should be the toilet. You'll need to update and upgrade the toilet to make it both safer and more accessible. Fortunately, this is very easy to do.
By adding handrails or grab bars on each side of the toilet, you make it easier for someone to sit down and get back up. This also can significantly boost the quality of life.
For maximum safety and comfort, you may consider adding a safety frame around the toilet. It creates a better experience for the user and provides peace of mind to everyone within the house.
Stair Lift or Elevator: Interior Home Lift Aids
While ramps are very useful, they aren't a perfect replacement for stairs. If you're looking for a superior stair alternative, you should consider installing a stairlift or even an elevator.
Lifts are great because they come in a variety of sizes and styles. And in a multi-story home, lifts are a great way to help someone with limited mobility move from floor to floor. And you may already be familiar with how useful lifts can be if you've ever used a wheelchair lift for a van.
Elevators are an even better solution, and they can often be installed into your architecture without extensive modifications. While elevators are a very expensive solution, they also add quite a bit to your home's existing value.
Wider Outside Doors: Expand Door Openings for Wheelchairs
Earlier, we touched on replacing or removing interior doors to make a home more handicap accessible. But what about exterior doors?
The best solution to exterior doors is to widen them. This makes it easy for someone with a wheelchair or walker to move through them, though widening every exterior door can get expensive.
Cheaper solutions are available, including switching to swing-away hinges or reversing the swing of the door. You can even remove the doorframe for maximum accessibility at minimum expense.
Handrails Throughout the House: Grab Bars Help Accessibility In All Areas of the Home
Handrails are one of the best handicap-friendly additions you can make to a bathroom. But you should really consider placing handicap rails all throughout the home.
Think strategically and add rails to areas where someone will need the most help getting up or getting down. For example, grab bars in the living room make it easy to get on or get off a couch. And grab bars in a bedroom can make it easier to access the bed.
In addition to making the whole house safer, these handrails also restore a sense of independence to anyone with a disability.
Pool Lifts: A Must-Have for Wheelchair Users
When you have a physical disability, pools are a bit of a double-edged sword. On one hand, they are one of the best physical therapy tools for anyone with limited mobility. On the other hand, those with limited mobility have a lot of difficulties entering areas such as backyard pools.
This is where the pool lift comes in. Different kinds of pool lifts help anyone with mobility issues to start enjoying their pool once again. And with the right lift, it's easy to access both inground and aboveground pools.
If you know someone who has both a pool and limited mobility, a pool lift is an absolute must-have to create a true handicap-accessible home.
Rearrange Furniture: Widen Walkways for Navigating a Wheelchair
Sometimes, the best solutions are also the easiest. For example: if you're wondering how to make a house more accessible, one of the most important steps is rearranging furniture.
Most of us have never had to worry about creating pathways for walkers or wheelchairs. As a result, our apartments and homes can create serious obstacles for those with limited mobility.
Now, this isn't a "one-size-fits-all" kind of solution. You'll need to determine the best layout for each room and for your family member's needs.
Don't forget to rearrange areas like bookshelves and DVD shelves as well. Someone in a wheelchair may have difficulty accessing items that are located higher on the shelf. By moving those items to lower levels, you can make someone's favorite things a bit more accessible.
Creating A Handicap Accessible House: What Next?
Now, you know how to start creating a handicap accessible house. As you can tell, this is an ongoing effort and your home changes may also depend on changes in your family member's mobility. Doornobs that were once easy to operate may need to change to levers. Your family member could change from a manual chair to a power wheelchair which requires more room to navigate. Keeping an open mind and creativity will help you to tackle new problems as they present themselves. 
Though you may be successful at creating a comfortable accessible home, you'll still want to leave the house for groceries, doctor appointments, visiting the post office, and other errands and social events. This creates a new problem: how does someone in a wheelchair get into a vehicle to go out and travel? 
BraunAbility has a wide range of products to meet your needs for your current vehicle to make it accessible for people with mobility challenges or you can check our inventory of wheelchair accessible vehicles - built so that someone in a wheelchair can enter and exit from their chair. 
BraunAbility is here to service all of your wheelchair vehicle needs, from rentals to gear storage. To see how affordable our products can be, check out your financing options today!
Other Accessible Living Articles: