BraunAbility® Commercial Product Manuals
A Digital Library of Owner, Operator, and Service Manuals for BraunAbility Commercial Lifts, Ramps, and Wheelchair Accessible Vehicles
Owner, operator, and service manuals for BraunAbility's commercial mobility products are essential for the proper use and maintenance of your wheelchair lift, handicap ramp, or wheelchair accessible vehicle. The skilled craftsmen at BraunAbility design and assemble the finest accessibility products available, and they always do so with the users in mind. But if problems or issues do arise, these manuals include operating instructions, installation instructions, servicing instructions, and instructions for troubleshooting, if needed.
All BraunAbility commercial products are built for dependability and will provide years of service and mobility independence, as long as the product is installed and maintained as specified, and the product is operated by an instructed person.
To help aid in the long life of all our products, we have compiled all the owner, operator, and service manuals for all our commercial accessibility products. In these manuals, users can find information on terminology, components, safety, operation, installation, service, maintenance schedules, troubleshooting tips, parts numbers, and repairs.
Inside the manuals, users will also find important information on the product's warranty, including warranty registration and warranty claims.
Familiarity with proper operation and maintenance procedures will help ensure safe, trouble-free operation. BraunAbility encourages all commercial partners to review the material contained in these manual with your sales representative or dealer before attempting operation. Any questions or concerns can be addressed by your sales representative or dealer at that time.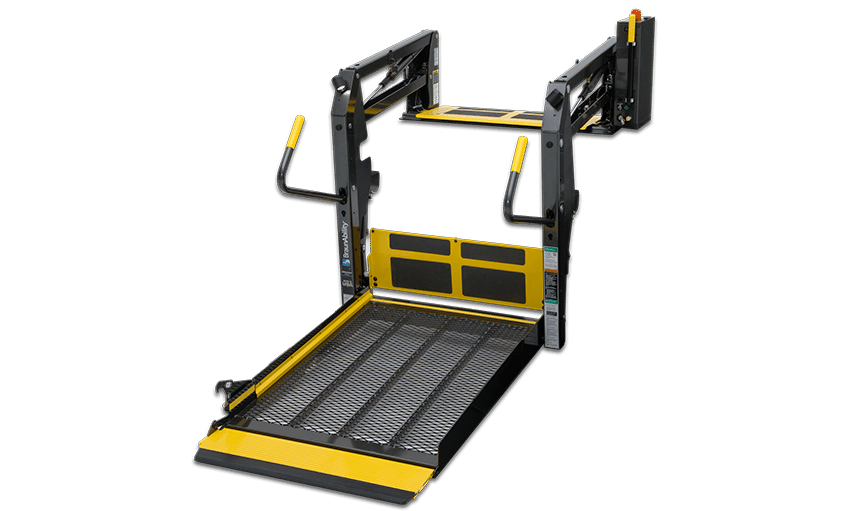 Form Container - generic-contact,generic-contact
Please add openform-generic-contact,generic-contact class to buttons to show this form.