---
Save Your Results
When you're ready to keep shopping, we'll have your results waiting for you.
Commercial - Carolina Thomas, LLC of Greensboro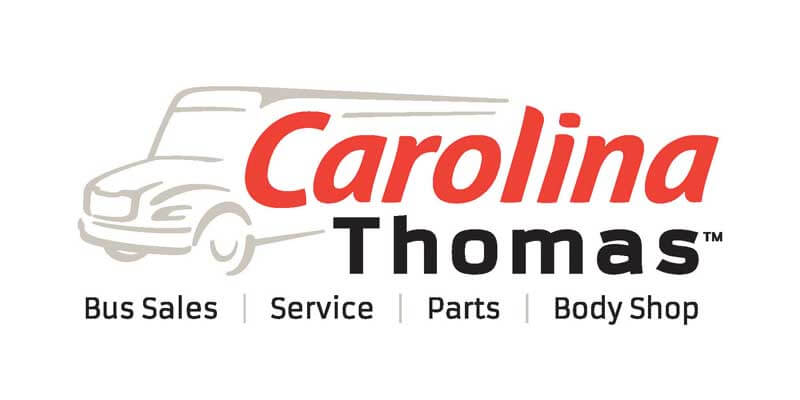 Welcome to Carolina Thomas, LLC. Our entire organization and her people are dedicated to helping customers with all makes of buses and handicap lifts. We employ over 670 years of combined experience to keep your fleet going. Our employees service your vehicles and lifts in facilities that are second to none. We know you can purchase a bus or a lift anywhere but when it comes to servicing your vehicle with parts and labor, many customers turn to us because of our focus and professionalism. We encourage you to compare us to others with an onsite visit.
We utilize a dedicated, clean and organized 29,000 square foot service facility, an OEM quality paint &body shop with bake ovens, and our own 30,000 square foot parts distribution center. We operate out of these three facilities in the Greensboro, north Carolina area plus we utilize 11 mobile service and parts people offering road support.
Our people, facilities, and processes were awarded Daimler's "Platinum Support" for a bus dealership in north America, the first of its kind.
We sell, service, and support Braun handicap lifts.
Address

6327 Burnt Poplar road PO Box 18209
Greensboro, NC 27409
Sales Hours

Mon. - Fri. 7:00 am - 5:00 pm
N\A

Service Hours

Mon. - Fri. 7:00 am - 5:00 pm
N\A
---
Products
NEW & Used Wheelchair Accessible Vehicles
Thomas Built Buses
Elkhart Coach
School Buses
Commercial Buses
Shuttle Buses
Transit Buses
Paratransit Buses
Wheelchair & Scooter
Lifts: Braun
Services
School
Commercial
Wheelchair Lifts
Business Parts
Service
Installation
Sales
---