Taking a "Flying" Leap of Faith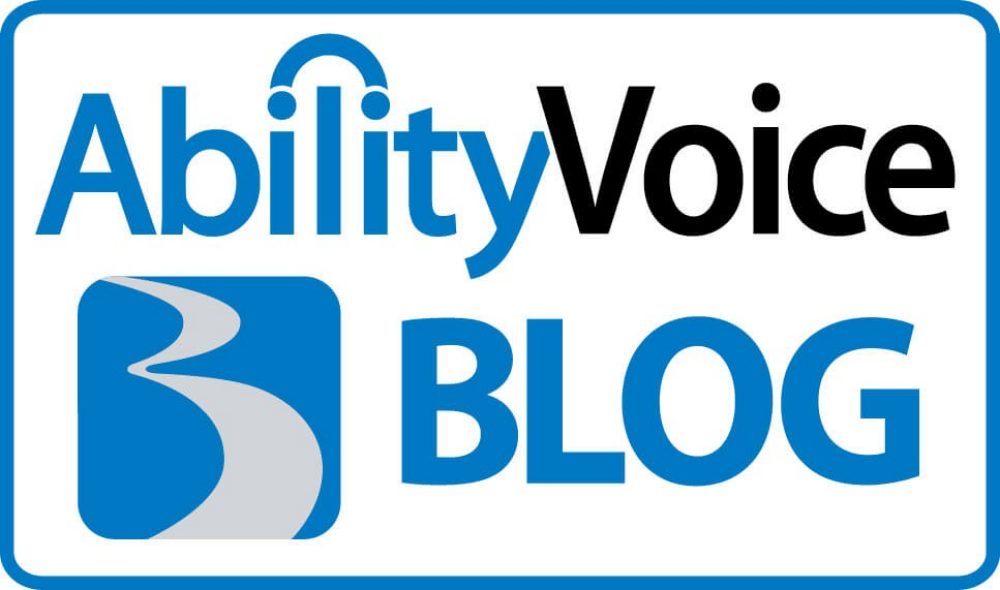 "I don't want to come to the end of my life and find that I have just lived the length of it. I want to have lived the width of it as well." - Diane Ackerman
I recently found this quote and thought it was a great reminder of the value in risk-taking. Life's meant to be lived, not just survived, right? Our slogan at BraunAbility - "Because Life is a Moving Experience" - reflects that same sentiment. Whether you live with a disability or not, sometimes we all cling to what is safe and comfortable and buckle down for the "length" of our lives rather than find ways to expand the "width" of our experiences.
When it comes to clinging to comfort, I'm as guilty as the next person. But if I look back on my life, the most rewarding moments came as a result of venturing out into the unknown. Take my career at BraunAbility for example. I took a chance on a guy named Ralph Braun when he offered me a job keeping books for this mobility company he was just getting off the ground way back in the early seventies. That leap of faith turned into a career that's spanned nearly four decades and brought with it immeasurable opportunities for self-improvement.
One of the major risks I've taken in my life was getting behind the controls of an airplane about ten years ago. While learning to fly is dangerous for anyone, as a quadriplegic with limited movement in my arms, this adventure carried a little more risk for me.
Even so, I've never been as nervous flying a plane as I have been on some roller coasters, except for possibly my first solo trip. I went up with nothing but rudimentary skill and a tremendous desire to prove to myself that I could fly the plane and, most importantly, get it back on the ground without killing myself. I was sure I could do it - I'd made over 100 landings with an instructor at that point. But as I took off, my mind was filled with doubt. Thoughts like, "You can't do this. You've made a really, really big mistake," started to fill my head. But in a situation like that, I had no choice but to try my best. No one could help me, and of course, I couldn't fly forever.
My instructor was on the ground watching. He suggested I fly around for 30 minutes or so and look at the scenery to get over my nervousness. I did nothing of the kind. I got up to about 1000 feet, circled around and then came back to land. My instructor said, "I thought you were going to fly around for a while," to which I replied, "No way could I live in sheer terror for an hour wondering if I could land or not. I needed to know right now." After that, I went up again and actually enjoyed the scenery and was confident I could do it again. As I like to say, anyone can fly, but only a pilot can land.
It's been four years since that solo flight. Taking my aircraft up for a birds-eye view of life is one of my favorite hobbies. Had I decided to play it safe and keep to the ground, I would have robbed myself of one of the most rewarding experiences in my life. I'm not suggesting my life is an example for others to follow (something I know several of my co-workers would agree with!), but all of us should continue working toward that next challenge that seems out of our reach. In a small way, I know that our wheelchair vans and wheelchair lifts provide people living with disabilities an opportunity to live the width of their lives and not just the length. This is something I think about with every time I meet a customer in person or talk to them on the phone, and I have to say it's pretty satisfying at the end of the day.
I'd enjoy hearing from any fellow pilots out there or any individual with a disability who participates in a sport or hobby that might surprise the general population. Please leave a comment below!
For any aspiring pilots out there, here are links to some accessible aviation websites:
http://www.ableflight.org/scholarships.html
http://www.pilotfriend.com/training/flight_training/dis.htm
http://www.wheelchairaviators.org/